GMB question timing of 'unnecessary' restructure at struggling ambulance trust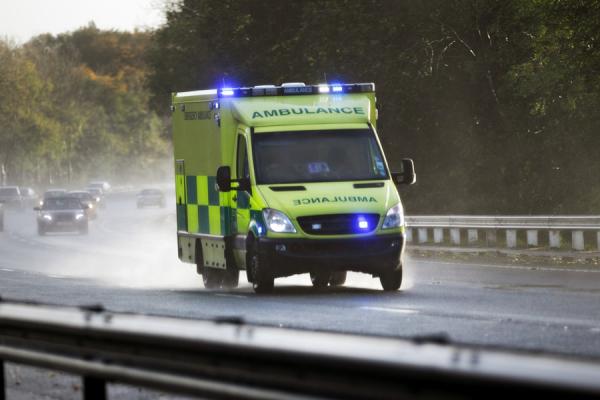 Are SECAmb really worried about the health and welfare of their workers, or do they just want to try to maintain their outcomes and reach their targets, ask GMB Southern Region
GMB, the union for ambulance workers and paramedics, have today challenged South East Coast Ambulance Service (SECAmb)'s Chief Executive Philip Astle to get a grip of his executive team as they continue to push on with an internal restructure.
The troubled ambulance trust are currently in the process of applying to the government for support from the army to help maintain their service, and see the next 6-week period as potentially the most challenging ever, due to high sickness absence, Covid-based stress, vaccine reactions and simply high call volumes.
And yet the Trust are still proceeding with the plan for a team leader organisational restructure, despite at the same time halting any other training or events which would remove frontline staff from the provision of service to the public.
Gary Palmer, GMB Regional Organiser said: "As the pressures to deliver a safe and effective ambulance service continue to grow across the region, the Trust are already using large numbers of minimally-experienced and untrained staff to back up stretched front line services. The executive team are in fact looking to boost the numbers on the front line by bringing in the army to assist them.
"Why then do those same Exec Team members now think that this would also then be the perfect time to hold re-structure consultation meaning valuable frontline staffing resources will be away from the frontline when they can least afford it?
"It makes you question the real motives of the Trust in requesting support from external non-ambulance agencies. Are they really worried about the health and welfare of their workers, or do they just want to try to maintain their outcomes and reach their targets with external help?
"Our members and all SECAmb staff really deserve better and whatever the reason, our members aren't happy with a 'lions-led-by-donkeys' approach from an ​Exec team unable to correctly mobilise even their own senior clinicians within the management structure, many of whom failed to answer the call to go back out on the road themselves when asked to get out there to help their colleagues.
"Instead they have decided to remain safe at home or in their offices, thinking of ways to hinder and further stress a service at breaking point by taking even more clinicians off the road for collective and individual consultations, all the while shouting that they need help from the army. GMB is clear that these meetings could be easily delayed until the crisis is finally over.
"GMB call upon SECAmb's CEO Philip Astle to instruct his wider senior management to halt all such consultations immediately, and to encourage his wider senior management to report to the frontline themselves to help, not hinder, the ambulance service which is so near breaking point."
Contact: Gary Palmer on 07552165950