GMB question Southampton City Council targeting of Hackney Carriage drivers over clean air zone campaign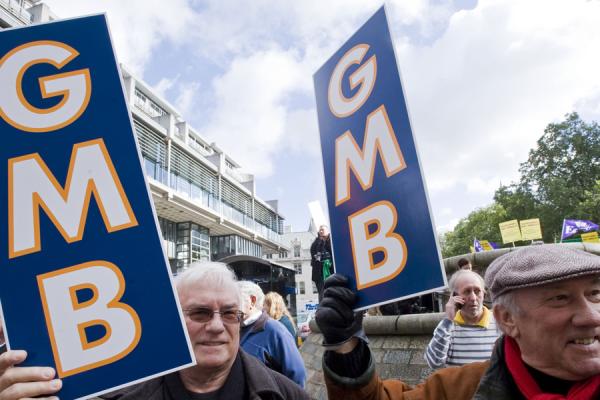 GMB question decision of Southampton City Council to target Hackney Carriage drivers as part of clean air zone campaign. "While all GMB members want to improve the air the city Council have taken steps to make the running of a Hackney Carriage within Southampton cost prohibitive", says GMB Southern
GMB, the union for Hackney Carriage and private hire drivers, have questioned Southampton City Council's reaction to calls for a "clean air zone", by targeting some of its professional driver members.
In a transport meeting yesterday (Thursday 14 June), Southampton City Council announced that Hackney Carriage drivers will need to move to electric vehicles, the cheapest of which cost around £70,000.
This proposal comes despite Southampton not having any major renewable energy sources, meaning that charging the vehicles would have an environmental impact similar to that of the efficient diesel engines currently being used.
Barry Beaven, GMB Regional Officer said: "Yesterday Southampton City Council reacted to calls for a 'clean air zone' with a threat to cripple the livelihood of GMB members. The Hackney Carriage drivers of Southampton some of whom are GMB members seem to be the easiest target in the quest for 'clean air.'
"While all GMB members want to improve the air the city Council have taken steps to make the running of a Hackney Carriage within Southampton cost prohibitive. While the local Southampton Branch is willing to work with the council to achieve this 'zone', it is clear that this is not an easy solution.
"The Council are targeting one of the smaller groups of stakeholders in this matter in the hope, in topical parlance, of an easy goal. The Council along with that of London is trying to steer our drivers towards electric vehicles which is only moving the pollution to elsewhere. Anything powered by a battery will need charging, in the Southampton area electricity is not generated in a way that is environmentally any better than the more efficient diesel engines our drivers are happy to drive.
"The GMB are happy to talk about a unified transport policy that fits with a wider 'clean air zone' ethos. What we are not happy to do is sit by and watch people's sources of living destroyed and the local Hackney Carriage trade be replaced by out of town suppliers who are not licensed in the area."
Contact: Barry Beaven 07961 575 524 or GMB Southern Press Office 07970 114 762