GMB publish formal response to Brighton nursery cuts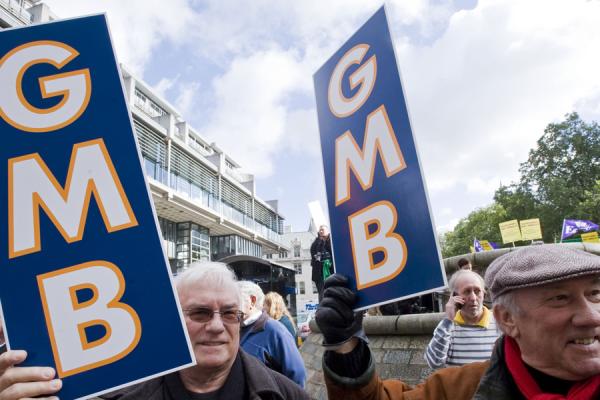 The GMB are today publishing their response document to Brighton and Hove City Council's proposals to significantly cut pay and reduce working hours for nursery nurses in the city. These proposals are so damaging that GMB have launched a petition to oppose them. Please sign the petition below.
GMB say in their response document that the proposal to cut the number of level 5 posts will be "not only damaging to the individuals concerned in regards to their financial situations but also to the skill base of the nurseries and arguably, the quality of care offered to the children."
As a result of the proposed 3 layers of cuts ; to pay scales, working hours and possibly also working weeks some members could lose up to £10,728 (more details in the formal response document). These cuts could become even more if the council follow through on proposals to reduce contracts down to term time only.
GMB says that staff who are threatened with these losses have also been misled by managers. They were originally reassured that pay protection would apply to their higher levels of pay for 3 years. In fact the pay protection policy has been changed meaning they will only get 1 years pay protection. There will be no pay protection for losses as a result of reduced hours. GMB firmly believe that the Council should honour what they informed their staff of prior to the launch of this consultation and should apply 3 year pay protection.
GMB is clear that the proposed shifts currently mean that childcare for our members own children is almost impossible as working hours range from a 7.45/8am start to a 6/6.15 finish which are beyond the normal hours of breakfast and after school clubs.
"In conclusion, GMB's position as a Trade Union is that these proposals needs to be torn up and a proper open dialogue with both the Unions and staff affected needs to be held on how this service moves forward to have minimal effect on the 98% female workforce bearing the brunt of cuts as currently proposed.
We cannot rule out taking action by staff and ourselves should these current proposals remain in their current form and you should not under estimate the sense of feeling within the nurseries and the impact not only on staff but also on children and parents using the service."
The full response to the consultation document can be downloaded below. To support our campaign please sign the petition below.