GMB protest over shift pattern changes at makers of Bond Villain chair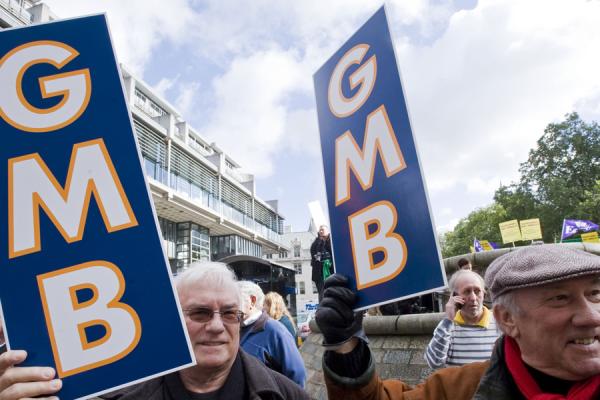 GMB, the union for workers at the G Plan furniture factory in Melksham, Wiltshire will be protesting outside the DFS furniture store in Swindon, at 1:00 pm on Wednesday 15th March. The protest follows an overwhelming rejection of proposed new shift patterns by 89% of the workforce.
The protest will be at the following location:
DFS store
Wootton Bassett Road
Swindon
SN5 8WF
Currently work at the Melksham factory is organized on a two shift basis, a day shift and a night shift. The company has proposed making all workers rotate between the two shifts, meaning the current night shift workers will lose money, and the current day shift will be forced onto a shift pattern that for many of them doesn't fit in with their family and childcare responsibilities.
The proposed change is designed to address problems recruiting to the night shift, and staff retention, however, GMB argues that the new shift patterns will simply make the problem worse.
Carole Vallelly, GMB regional officer, said: "Our members are not campaigning for more money, they are campaigning to prevent the management imposing on them a shift pattern that simply doesn't work. GMB has made a counter proposal that the company can solve its problems recruiting on the night shift by having a recruitment freeze on the day shift. Many of our members who have loyally worked for G Plan for several years feel they are being forced out of their jobs, because they simply will not be able to work the proposed new shift patterns.
"Everyone who voted against the proposed shift patterns indicated that they would be prepared to contemplate industrial action if necessary, and we are currently consulting with our members what our next steps will be. G Plan are famous for making the iconic Bond villain chair, but I can assure them that our members will neither be shaken nor stirred"
Contact: Carole Vallelly on 01793 818005 or Michelle Gordon on 07866 369259