GMB protest about private health contractor ISS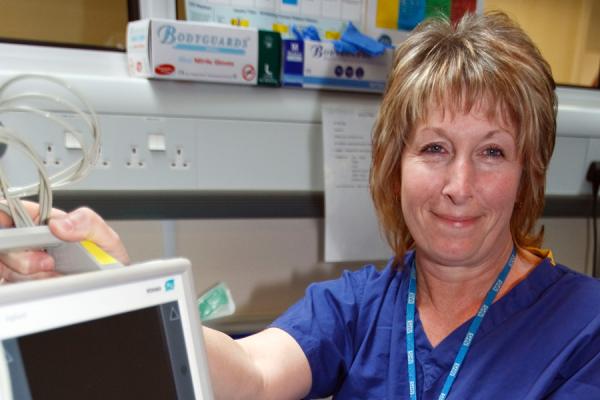 GMB, the union for hospital staff, is taking action today (Tuesday 19 December) against a private company after staff said they were bullied, followed to the toilets and told 'I don't care about the patients'.
The protests will feature GMB 'Santa Pigs' [1] and take place at four south London hospitals throughout the day. [2]
The workers are employed by ISS, a £9 billion global outsourcing giant, as hospital cleaning, portering and security staff.
In some cases ISS are using what they call casual worker agreements and sometimes pay as low as £7.88 an hour.
Members have reported the following horrific stories to GMB:
A manager told one member him he didn't care about the patients – they don't make him any money and all he cares about is making money.
Cleaners being followed to the toilet by supervisors demanding to know where they are going and why they have stopped working
Staff being bullied and having their pay withheld.
Workers on casual contracts asking for the day off only to be told they won't get any more shifts if they do.
Nadine Houghton, GMB Organiser, said: "These stories from NHS workers are the kind of thing you'd expect in a Victorian workhouse.
"But this isn't a Charles Dickens novel – this is 21st century Britain.
"It's beyond belief people are being forced to live and work like this in our health service.
"We're protesting to to tell ISS to treat their workers with dignity and respect – and stop taking the *ISS."
Contact: Nadine Houghton on 07714 239 227 or GMB Press Office on 07958 156846 or at press.office@gmb.org.uk
Notes to editors
[1] Pictures of 'Santa Pigs' attached
[2] The protests will take place today (Tuesday 19 December) at the following times and locations:
· Maudsley Hospital, Denmark Hill, Camberwell 10:00am
· Lambeth Hospital, Landor Rd, Brixton 14.00pm
· Bethlem Hospital, Monks Orchard Rd, Beckenham 15.00pm
· Queen Elizabeth Hospital, Stadium Road, Woolwich 15.00pm
[3] Case studies available to speak to journalists – contact the GMB press office