GMB prevented from speaking to members by St Mary's Hospital Trust management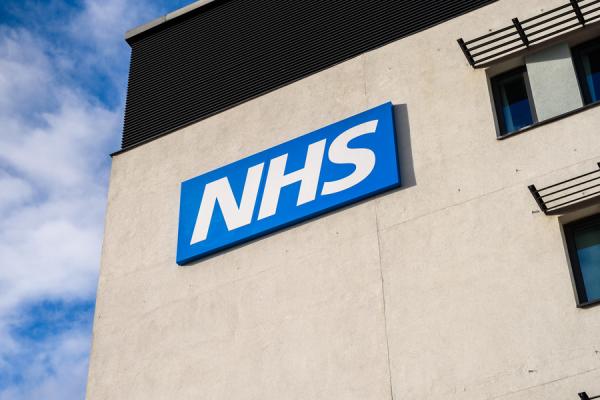 GMB members at St Mary's Hospital in the Isle of Wight have been refused by management to speak to GMB to air their complaints and concerns
GMB, the union for NHS hospital staff, ambulance frontline professionals and support workers, had been asked by members and concerned staff to attend the Isle of Wight NHS Trust's main base, to discuss increasing accounts of bullying and harassment by management and colleagues, organisational lack of support and respect of staff, along with high and increasing workloads, and staffing shortages, amongst a raft of other issues.
Three GMB officials were blocked and prevented from talking to any members of staff and from giving out information and a staff survey by on site security. This was on the orders of the trust management.
The Isle of Wight NHS Trust who is still currently rated as inadequate by the CQC, is responsible for the integrated health needs of the island and community, including both the emergency and patient transport ambulance services.
The CQC report is critical of the trust in not being well led. Although the trust saw a change of Chief Exec in May 2017 with the appointment of Maggie Oldham, GMB members are telling their union that they have seen little real change in the way bullying and harassment is dealt with. The strongest statement to date came from the trust board when they said: "There continues to be the perception by staff of an ongoing bullying culture within the trust."
Adrian Baker, GMB Regional Organiser said: "GMB members and trust staff have been praised by the CQC, with patients and their families on a regular basis telling them they are caring, kind, professional and always treating patients with dignity and respect.
"The truth is though that such glowing reports of staff are despite of the trust management team rather than because of it. The management and board rhetoric that they hear that things are improving within the trust is not manifesting itself on the front line. Staff are still feeling the pressure from being over worked and under resourced, whilst seeing and receiving less support and training on an on-going basis.
"Bullying is a real and growing issue, which the trust have washed their hands of. They feel that if reports of bullying to the trust are down then the problem must have gone.
"That's simply not true, bullying is endemic and growing at the trust. Staff are so fed up with complaints either not being taken seriously or even believed, that when it is investigated, so many obstacles and issues are put in front of those raising complaints them. This ends up with staff feeling even more bullied, ostracised and alone for doing so. So they called the GMB to help and step in.
"What we didn't expect though was the lengths the trust would go to in preventing GMB from doing that. When we tried to speak to our own members and concerned NHS staff over issues throughout the trust, we were met by security waiting to greet us and escort us off the hospital site. This gave us a real indication of the way they feel they can unilaterally behave towards anyone.
"Unfortunately for them they've picked the wrong union to try such heavy handed bullying tactics with.
"That's why GMB were there in the first place and that's also why we won't be going away either. If the trust and staff side associations aren't interested in helping NHS staff, GMB certainly are, with or without trust permissions and support, just as we have done so at NHS hospitals and ambulance trusts throughout the NHS.
"Let's just hope that the trust, who have appointed a freedom to speak up guardian, apply a little freedom to speak of their own, and we can get on with supporting members and staff alike from now on."
Contact: Adrian Baker 07841071849 or GMB Southern Press Office 07970 114 762