GMB organise protest against relocation of acute services in Epsom & St Helier NHS Trust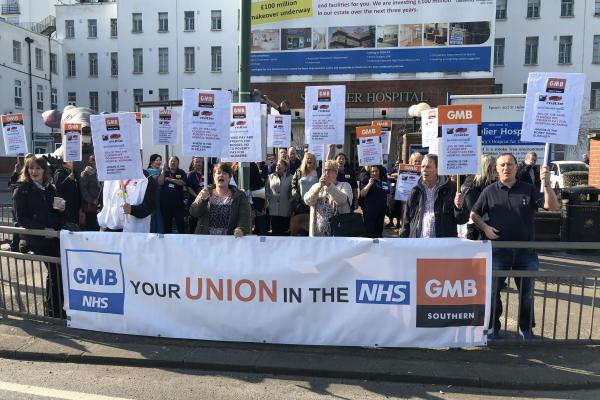 GMB is calling on Epsom and St Helier University Hospitals NHS Trust to do the right thing and invest in the existing hospitals rather than downgrading vital services.
GMB, the union for NHS workers, continues its campaign with the local community to oppose cuts to services at St Helier and Epsom Hospital. Following the recent decision by the trust to relocate acute services to Sutton, Merton Council have announced this week that they have written to the Secretary of State for Health and Social Care requesting an independent review of the decision.
The protest against the proposals will take place on Sunday 26th July from 3pm on the green opposite St Helier Hospital. Protesters will be wearing masks painted with a red cross, while carrying placards displaying the range of services that will be reduced by the 'Improving Healthcare Together' strategy.
Helen O'Connor, GMB Regional Organiser said: "We are really concerned that the planned downgrade of two Accident and Emergency departments to Urgent Treatment Centres (UTC) will lead to avoidable deaths because the evidence that shows lengthy journey times to A&E lead to increased mortality rates for those requiring life-saving treatment.
"We welcome the decision by Merton Council to request an independent review into the decision from the Secretary of State. GMB is calling on councils representing other affected areas; Croydon, Wandsworth, Sutton, and Epsom and Ewell to also oppose these dangerous plans.
"Now is the time for local people, unions and other local councils to show their opposition to these cuts to services.
"Our members who have worked so hard throughout this pandemic to support patients, are very angry that their bosses at Epsom and St Helier NHS will thank them for their dedicated service by threatening their jobs and reducing health care provision across South West London and Surrey."
Contact: Helen O'Connor on 07506 711 574