GMB on Trident renewal vote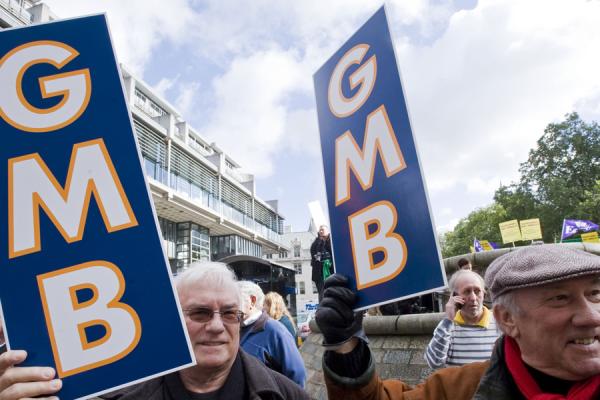 GMB calls on politicians to "stop playing fast and loose" and get on with trident renewal.
Government needs to push ahead with approval of the Trident successor programme to give stability and security to workers and industry says GMB
GMB, the union for shipyard and defence workers, has called on politicians of all parties to "stop playing fast and loose" with members' jobs and get on with approving the construction of four Successor submarines ahead of a House of Commons vote today (Monday 18th July).
The existing Vanguard fleet of submarines had been due to become obsolete by the end of the next decade. Today's parliamentary vote would endorse the principle of building four new submarines, following a similar vote in 2007.
According to independent analysis Trident replacement will support tens of thousands of jobs over its life cycle*, including thousands in Barrow, Faslane, and Plymouth.
GMB workplace representatives from Barrow, Faslane, Plymouth Devonport, Rosyth, Coulport among others who work in Trident related industries are travelling to Parliament today to meet MPs to press them to give stability and security to jobs and communities.
Tim Roache, GMB General Secretary, said: "It's not acceptable to play politics with our members' livelihoods. Ministers and MPs need to stop messing about and get on with making the decision to renew. Tens of thousands of workers' jobs are on the line and they've been kept waiting by political point scoring and Westminster bubble politics for too long.
It's pie in the sky to claim these highly skilled, specialist jobs would simply be replaced – we'll believe that when we see the £350 million a week for the NHS we were promised in the referendum campaign.
Labour's policy is to have a continuous at sea deterrent. It beggars belief that so many MPs jump up and down shouting about about party democracy, but aren't batting an eyelid about voting against the democratic will of their own party conference when the line doesn't suit."
END
Contact: GMB press office on 07970 863411
Notes to Editors
* Submission to the BASIC Trident Commission, Professor Keith Hartley – quoted in House of Commons Briefing Paper No. 7353, Replacing the UK's 'Trident' Nuclear Deterrent (12 July 2016) http://researchbriefings.parliament.uk/Res