GMB on National Living Wage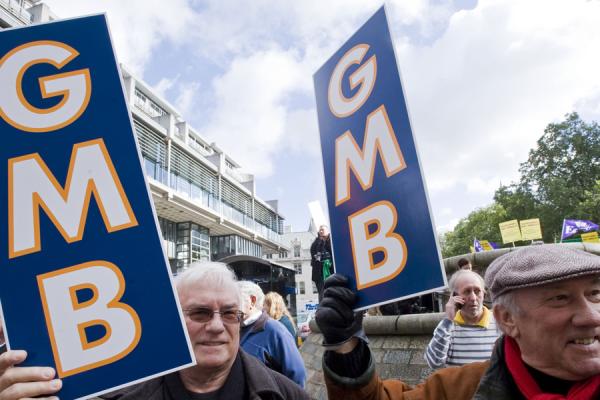 GMB welcome new mandatory national living wage but warn that additional funding will be required to meet staffing costs in care
Without the significant extra funding needed in the social care sector, the extra strain put on care homes and domiciliary care will be disastrous says GMB
GMB commented on the new mandatory National Living Wage coming into force. From today, Friday 1st April 2016, employers will be required to pay workers aged 25 and over a minimum of £7.20 per hour.
Workers aged 24 and under will still be paid according to the national minimum wage with 21 to 24 year olds being paid a minimum £6.70 and 18 to 20 year olds receiving a minimum of £5.30. Minimum wage rates for under-18s and apprentices are £3.87 and £3.30 respectively.
The announcement of the National Living Wage in July 2015 followed major cuts to tax credits which, GMB assessed, would leave 2.62 million workers with a minimum loss of £23.72 per week and that over time that the average loss would be about £34 per week for 3.3 million working families.
The new living wage is likely to have a beneficial effect for individuals working in social care, a sector that has been repeatedly singled out for the amount of workers paid close to, or in some cases even below, the national minimum wage.
However, local councils, along with GMB, have warned that increased staffing costs may push social care to breaking point requiring additional funding to combat the increased expenditure, an increasing demand for services and the £5 billion already cut from social care funding.
Tim Roache, GMB General Secretary, said "GMB welcomes the move towards fairer wages for workers but without the significant extra funding needed in the social care sector, the extra strain will be disastrous.
Younger workers, meanwhile, have been ignored yet again due to this government's refusal to equalise National Minimum Wage rates with the new National Living Wage. It is patently unfair that young people in work face lower wages compared to older workers in the same jobs and GMB will continue to campaign for equal pay for equal work.
Perhaps most concerning of all is news of unscrupulous employers like B&Q finding ways of depriving workers of the pay increases they are are entitled to through changes to their terms of employment, in some cases leaving workers even worse off than they were before
GMB believe in a benefit-free, living wage of £10 per hour and we will continue to campaign for this for all GMB members."