GMB members pause strike at Wealden District Council Waste Services to consider 11th hour Biffa pay offer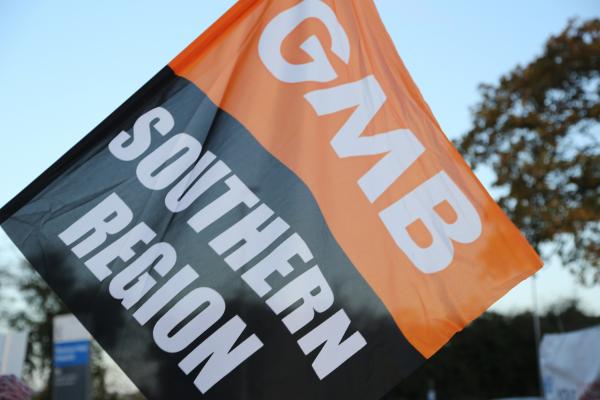 To be clear Biffa's offer is well short of our members expectations, but we still felt it right to pause strike action whilst our members consider it says GMB Southern.
GMB the union for all Waste, Recycling and Street Cleansing Drivers and Operatives have today (Thursday 21/04) notified Biffa waste services management that the first week of strike action planned to commence from Monday 25th April will be delayed whilst members consider an offer put forward by the East Sussex Joint Waste Partnership at a meeting today with GMB representatives. 
GMB Members put forward a pay claim seeking a pay rate which gives them a chance at getting on top of cost of living rises and as a result of recognising their own real and true worth. 
GMB Members are looking for an uplift to:
Loaders £12.50 per hr 
LGV  Drivers£14.50 per hr 
HGV Drivers £17.50 per hr 
The 11th hour Biffa proposal which falls well short of operatives expectations will now be considered by GMB Union members on Monday at workplace meetings at both the operators Amberstone and Bellbrook depots in Hailsham and Uckfield. 
Mark Turner GMB B50 Branch Secretary said: 
Our first face to face meeting today with Biffa Management, which was only 2 working days before strike action was due to commence resulted in that management team making it very clear to us that their first offer was also going to be their last offer. 
Although it is very disappointing how pay talks have concluded almost immediately after commencing, it is our way of working on behalf of members to always to insist members make all the decisions on any company offer.  
Therefore, we will rightly be putting the company's offer to members at site meetings on Monday morning and acting upon the outcome of that ballot.  
Just a thought though, perhaps Wealden District Council might like to consider contacting their political counterparts at Adur & Worthing to understand the cost of looking the other way and refusing to negotiate with GMB meaningfully, all whilst waste services threaten to grind to a halt, seeing rubbish pile up across the district county.   
Gary Palmer GMB Regional Organiser said: 
To be clear Biffa's offer is well short of our members expectations for sure, but we still felt it right to pause strike action whilst our members consider it. 
At the same time though we will also issue a further week of strike dates to follow on from the still planned walk out on May 2nd should Biffa stick with their insistence that this offer is the final offer. 
Obviously coming off the back of the Adur & Worthing month long dispute it should be clear that the GMB union will back our members all the way if they need to undertake attritional strike action to get what they deserve. 
Of course, the GMB Union, despite Biffa's closing down of negotiations, will remain available should they wish to come back to the table if their opening and closing offer is rejected by our members and strike action kicks off.  
End 
Mark Turner 07860787973 and Gary Palmer 07552165950