GMB members at Sussex PTS finally receive back pay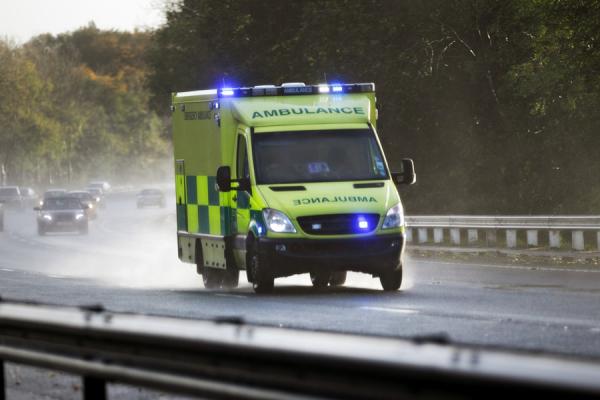 GMB, the union for ambulance staff, is pleased to announce that members that were not paid when a subcontractor went out of business on the outsourced Patient Transport Service have now been paid.
This is the first initial payment due to staff as part of a 3 stage bail out supported by the CCG's on behalf of the failing transport provider Coperforma.
Last week GMB were in dispute with Coperforma due to the growing problems of running the Sussex Patient Transport Service after the second subcontractor, Docklands Medical Services, ceased trading two weeks ago. This follows on from the collapse and liquidation of VM Langfords in July 2016.
Earlier today GMB called on the Care Quality Commission (CQC) to investigate the financial health of Sussex Patient Transport Services provider Coperforma following potential uncovered links of a director to offshore tax havens.
John Porter, chairman of Coperforma since 2010, was named in the Panama Papers leak which released millions of documents exposing the offshore holdings of thousands of the world's richest and most powerful people. Mr Porter is listed as a shareholder of Pentarn Management Ltd, a company whose jurisdiction is the British Virgin Islands. John Porter is the son of controversial former conservative leader of Westminster City Council, Shirley Porter, who was involved in the homes for votes scandal.
In addition to this, the largest shareholder of Coperforma is Guernsey registered company, Seabourn Ltd, of which John Porter is a director.
Gary Palmer, GMB Regional Organiser, said: "GMB members have finally been paid for the month of August. This is good news for GMB members who have been treated appallingly by their employer.
Pay, which they are lawfully entitled to from their employer, has at last arrived. Unfortunately, not with the help of their employer or Coperforma who provisioned their use, and who also failed to carry out fit and proper due diligence upon them as providers for the PTS service in Sussex.
GMB have worked closely with the CCG's to make this happen today, but it's not the end of the road yet for staff and missing pay. We still have to make sure that staff will now be paid for September, due on Friday 30th. Following that we then have to go through all the pay issues over the last 6 months to find the thousands of pounds still missing and owed to staff through non-payment of overtime, unsocial hours payments and unexplained unlawful deductions from as far back as mid-April, by both Coperforma and Docklands.
What Docklands and Coperforma need to know is that GMB will not leave these monies unpaid to our members and that we will vigorously pursue those that fail to pay our members and insist on its return robustly using any and all means available to us.
What is also clear, is that Coperforma have brought the Sussex PTS contract into disrepute with the financial embarrassments and poor treatment of staff over a prolonged period to name just two points, there are many others and every one of them in their own right screams NON-Performa are unfit to provide such a vital public service to the patients of Sussex and that therefore the fantastic, on-going public and cross party Political support and pressure continues to finally rid ourselves of the Coperforma fiasco for good."
Paul Maloney, GMB Southern Regional Secretary, said "GMB call for an urgent investigation by CQC into the financial health of Coperforma following information that it's Chairman could be linked to offshore tax havens.
NHS contractors should not be linked to offshore tax havens, a sprawling secretive industry which the worlds rich and powerful use to hide assets and skirt rules. CQC must investigate to make sure the directors and shareholders of Coperforma are not involved in the shadowy world of offshore finance and that Guernsey based Seabourn Ltd and British Virgin Islands based Pentarn Management Ltd are above board and legitimate.
Two Coperforma subcontractors have gone under, how many more have to go the same way before an investigation takes place?"