GMB members at Brighton and Hove City Clean vote 100% for strike action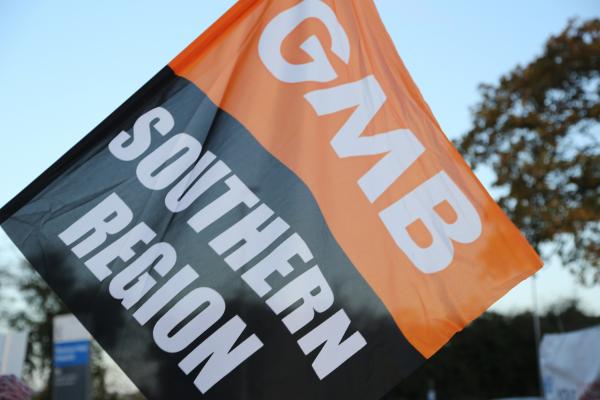 GMB can announce that Brighton's city clean refuse, recycling, commercial waste, and com-bin HGV drivers have voted overwhelmingly to take strike action.
The leader of the city council and his Chief Exec must now stop burying their heads in the sand and take notice of the seriousness of the dispute, say GMB Southern.
The ballot result on a return of 79.6% was that members were 100% in favour of strike action.
The strike vote comes over a dispute with the city's Green council over their refusal to intervene and settle an ongoing dispute around unilateral imposed daily changes and removal of drivers from long standing rounds without process, by management whim.
These constant one-sided enforced driver removals, changes of duties, crew variations and alterations in plans around the collection of dropped work has had a detrimental impact on the HGV driver's health and well-being at the city's Hollingdean depot, and this very strong ballot outcome is a clear message to their employers that enough is enough.
GMB members have decided that the first of a number of strike dates will be over a two-week period from the 5th October 2021, meaning that if councillors and the council officers won't sit down meaningfully with something other than the empty placating rhetoric offered to date, the city's residential refuse and recycling and commercial waste and com-bin services throughout Brighton and Hove area will remain unemptied and left on the city's streets.
Mark Turner GMB B50 Branch Secretary said:
The leader of the city's council and his Chief Exec must now stop burying their heads in the sand and take notice of the seriousness of the dispute that has arisen through ignoring the GMB members long standing issues around unilateral changes by city clean management either just for change's sake or as an unofficial program of punishments and control.
I am sure the council will want people to believe that this is just the GMB union and its members causing disruption once again, but the truth is that this avoidable dispute is completely as of a result of the councils own making.
They have been told time and time again about the service issues and detriment to our members health and well-being resulting around tinkering with well-established rounds and moving of HGV drivers outside of their own council formal procedures, yet they ignored our members and workplace reps' complaints allowing it to go on anyway.
Gary Palmer GMB Regional Organiser said:
There has been plenty of time for the council to sort this before and during the least 6 weeks or longer period of GMB's industrial balloting processes, but they have chosen not to, leaving HGV drivers with little choice but to go into a dispute.
Recently I spoke with one of our GMB members who hit the nail on the head when he told me, "I doubt they will listen to us seriously until we stand out on the picket line at the gates to the Hollingdean depot, they never do".
This result means members will walk out and it means rubbish and recycling will unfortunately remain uncollected. It could have been so different if the Council officers had taken the matter seriously from the outset, this could have been dealt with months ago but instead we will now see a series of industrial strike actions taking place where they needn't of.
The council now has a two-week grace period during the required notification period before these strikes happen, long enough if they have the resolve to prove our GMB members' wrong this time, and we don't have to see members at the gates of their depot to get the council to adhere to their own managerial policies and procedures in treating their own HGV drivers with the respect they deserve."