GMB members at Airsprung Group to hold protest over changes to sick pay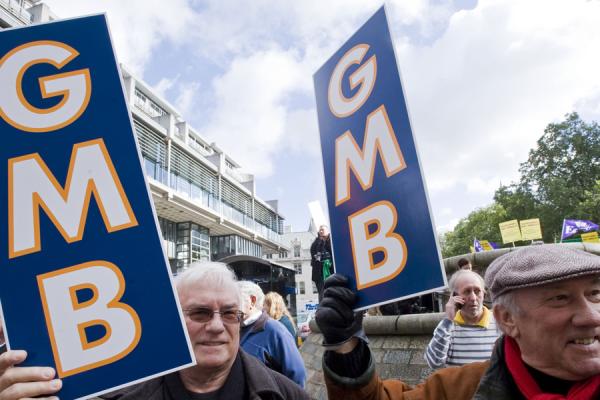 GMB members at Airsprung Group are to hold a protest in Swindon on 30th July against changes to sick pay. "You need more than a comfortable bed to get a good night's sleep; you also need a clear conscience", says GMB Southern
GMB, the trade union for staff at Airsprung Group, will be holding a protest on Monday 30 July, to draw attention to changes to sick pay at the Airsprung factories.
Details of the protest are as follows:
Monday 30th July
12noon
Outside Next Home store
Unit 2A
Mannington Retail Park
Telford Way
Mannington
SWINDON
SN5 8WA
GMB members will be holding banners saying "Airsprung: Your workers deserve fair sick pay" and "Airsprung: How can you sleep at night?"
Asia Allison, GMB Regional Organiser said: "Airsprung Group are slashing sick pay for their factory workers on the shop floor. GMB trade union has asked for details of how much money this would save, and the company refuses to give details. The workforce are really angry, and demand that they are treated with respect.
"Sick pay is already poor compared to other companies and it is a very physical job on the factory floor, where people suffer from muscle problems and strains. Scandalously, Airsprung are not reducing sick pay entitlement for managers and the office staff, only for production staff, which is totally unfair.
"The company already pays nothing for the first three days of sickness, and they are extending this to five days unpaid. GMB are worried that people will be forced to return to work while they are still not fully fit, which will risk further injury to their health. Loyal, long-standing staff are having their sick pay entitlement reduced from 45 days of company sick pay, to just 5 days of company sick pay followed by 20 days at half pay.
"Airsprung is seeking to literally take money away from staff who are sick, to boost their profits. You need more than a comfortable bed to get a good night's sleep, you also need a clear conscience. After attacking the sick pay of their own workers, then we believe the management should be having sleepless nights.
"GMB is calling Airsprung to engage in meaningful negotiations, and until these attacks on sick pay are withdrawn, GMB will be mounting a series of protests outside Airsprung's customers."
Contact: Asia Allison 07813 541 930 or GMB Southern Press Office 07970 114 762
Notes to Editors:
The Airsprung Group is an independently owned manufacturing company, that employees 500 people at factories in Trowbridge, Chorley and Bristol.
The group trades under the brand names: Airspring, Hush, Gainsborough, Swanglen, Cavendish, Airofreem and as Arena Design.
Airsprung group also manufacturers furniture for a number of retailers who sell under their own brands.
A pay freeze was announced across the Airsprung group in April 2018.