GMB members agree to suspend industrial action ballot at Brighton Centre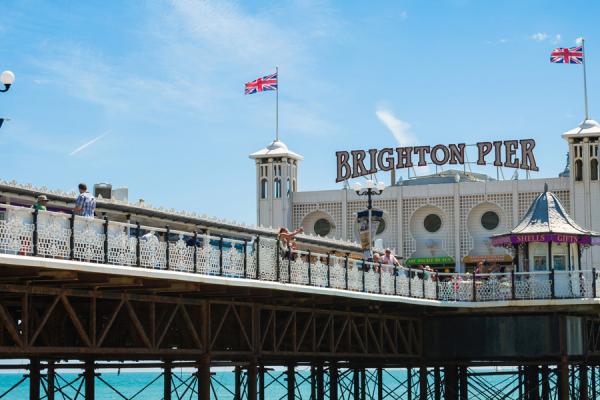 GMB members agree to suspend industrial action ballot at Brighton Centre with on-going talks potentially leaving both sides close to agreement. "The council has made a substantial effort in working with GMB members in the venue service team to resolve the matter amicably", says GMB Southern
GMB members in the venue services department at the city's Brighton Centre have removed their threat of industrial action which might have seen the city's biggest and leading entertainment venue having to cancel various events and shows over a 3-month period commencing from September. The threat of industrial action has been suspended as Brighton & Hove City Council and union representatives agree they are close to settling the long running issues around payments and rotas.
The team are instrumental in preparing and altering the city's biggest and leading entertainment venue between the various centre settings and layouts required for shows, exhibitions and conferences. These staff can find themselves working long and unsocial shifts to make sure that changes needed at the centre to transform the venue between events are done both timely and safely for the benefit of clients and visitors.
The dispute relates to staff working within the venue service department at the Brighton Centre not receiving set days off within their rota pattern. This has then created pay discrepancy issues which have culminated in the City Council incorrectly deducting enhancements payments when they have undertaken overtime shifts on a monthly basis, over a considerable period of time.
Mark Turner GMB B50 Branch Secretary said: "It's not often you'll hear me say something like this, but suspending the threat of industrial action against Brighton and Hove City Council at this time is the right thing to do.
"Developments are such that even with the need to dot the final I's and cross the T's, the council have shown a real willingness to settle this dispute with the venue team over the last week.
"Maybe it was in the knowledge that staff were extremely resolute in their feelings to get what was rightfully theirs or from working out the cost to the city of having to cancel bookings at the centre throughout what is a very busy period, I just don't know.
"What is clear though is that the council has made a substantial effort in working with GMB members in the venue service team and myself to resolve the matter amicably. Even though we are not quite over the line, our members have at this time chosen to suspend all threats of industrial unrest as a sign of good faith that an agreement that both sides can sign up to is close."
Contact: Mark Turner GMB Branch Secretary 07860787973 or Gary Palmer GMB Organiser 07552165950 or GMB Southern Press Office 07970 114 762