GMB member wins £275k in compensation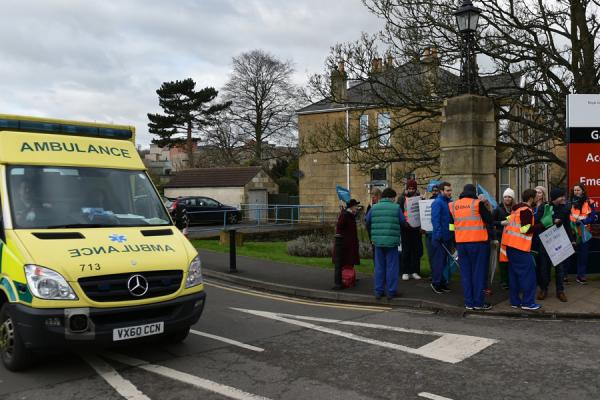 A GMB member has been awarded £275,057.12 in damages by the High Court.
Diane Kennedy, who worked for the London Ambulance Service as a solo responder, developed a psychiatric condition after she was exposed to carbon monoxide poisoning during the course of her employment.
On the day in question, in April 2011, Ms Kennedy was supplied with a vehicle for her twelve-hour shift. However, this was a vehicle that was not ordinarily in use; the battery was flat and it had to be started with jump leads. There was also an undetected fault on the exhaust system, as a result of which harmful carbon monoxide fumes leaked into the driver's compartment.
Towards the end of her shift, Ms Kennedy returned to the ambulance depot complaining of feeling unwell and nauseous. The mother of three was then taken to Queen Elizabeth Hospital where she was diagnosed with carbon monoxide poisoning.
Ms Kennedy, who had worked for the London Ambulance Service for 18 years, developed post-traumatic stress disorder. She returned to work towards the end of 2011 but then took long term sickness absence in 2014 and did not return to work.
The London Ambulance Service NHS Trust admitted liability for the faulty exhaust, which caused harmful fumes to leak in to the driver's compartment and the High Court has now ruled that Ms Kennedy's post-traumatic stress disorder developed as a result of this experience.
The compensation includes sums for loss of earnings, care and assistance and loss of pension.
Brendan Kemp, Regional Organiser of GMB, Southern Region said,
'GMB works hard to protect members in the London Ambulance Service and are pleased with this result. We have many workplace representatives within London Ambulance Service to ensure our members are represented and defended. GMB strives to achieve the best results for our members and this is a clear example of the benefit of being a GMB member. Join GMB today for the best protection at work.'
Paul Maloney, Regional Secretary of GMB, Southern Region commented saying,
'I am pleased that this GMB member has been able to recover some compensation for the losses she has sustained. However, as with all such cases, it would have been better had no injury been suffered in the first place.
Faulty vehicles are the tip of the iceburg when it comes to the disaster that is unfolding in the NHS.
Relentless government cuts and privatisation are only going to lead to more and more cases like these where NHS staff and the public will be the ones to suffer.
GMB calls on the government to stop its privatisation of our NHS and to ensure that the NHS is properly funded.'
If you suffer an injury in the workplace, please contact your local GMB representative without delay.
National news coverage:
Reported on BBC
http://www.bbc.co.uk/news/uk-england-london-38265859
Reported in Mirror:
http://www.mirror.co.uk/news/uk-news/ambulance-worker-who-developed-ptsd-9427035
Reported in Kentonline:
http://www.kentonline.co.uk/malling/news/poisoned-mum-sues-nhs-for-117177/
Enquiries: Brendan Kemp, GMB Organiser, Southern Region, 07894 096 587 or email Brendan.kemp@gmb.org.uk