GMB ISS members vote for strike action at SLAM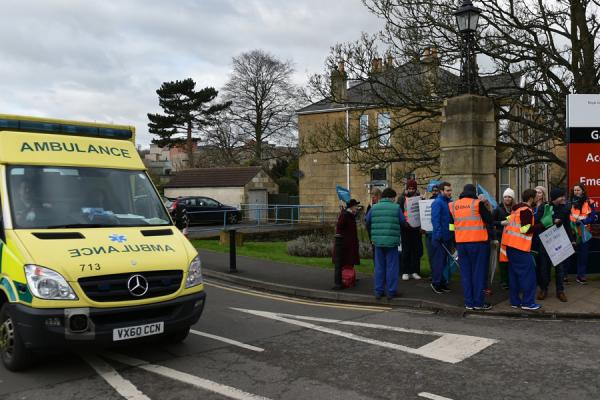 "The result clearly shows the strength of feeling and anger amongst our members who have not been awarded any pay offer this year", says GMB Southern
GMB members working for ISS at the South London and Maudsley NHS Trust (SLAM) have voted overwhelmingly in favour of strike action over a failure to action a pay award or offer for 2018-19.
The ballot which closed on Monday (12 November) came back 98.75% in favour of industrial action.
Since this reaches and surpasses the legal threshold required for strike action, GMB will now be arranging an urgent meeting to plan for industrial action days. All members are welcome to attend, and will be kept up to date with any developments in due course.
Mick Butler, GMB Regional Organiser said: "This was an overwhelming vote by members to support strike action in GMB Union's dispute with ISS for a fair pay rise for our hard working members in SLAM.
"It clearly shows the strength of feeling and anger amongst our members who have not been awarded any pay offer this year. No pay award is not an option and unacceptable to our members who play a crucial role in running/working in our NHS hospitals.
"I would just like to say personally a big thank you to all the members who voted and have now sent a clear message to ISS Senior Management Team, that UNITED we stand in achieving a fully deserved, fair & reasonable pay award for all. Solidarity is our strength!"
Contact: Mick Butler on 07940730633 or mick.butler@gmb.org.uk or GMB Southern Press Office 07970 114 762
Notes to Editors
Previous GMB Press Release "Strike ballot underway for ISS workers at SLAM NHS Trust" (8 November 2018) https://www.gmb-southern.org.uk/news/strike-ballot-underway-iss-slam