GMB hold conference to help prevent violence in schools on 12 April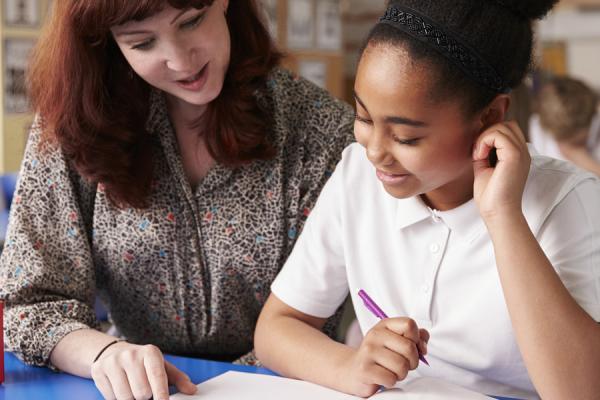 GMB, the trade union for school support staff, has organised a conference to discuss the rising tide of violence in Wiltshire and Swindon schools.
Almost half of school support staff in the area covered by Wiltshire Council have experienced violence from pupils in the past 18 months, according to a recent survey conducted by GMB. A year ago a similar survey conducted among Swindon school support staff revealed very similar results.
GMB, the trade union that represents school staff including teaching assistants, caretakers, office staff, bursars, librarians and cleaners, released the figures yesterday from a survey they carried out with their members – with 48 per cent reporting physical violence against them, and only 32% reported that they had experienced no abusive behaviour from pupils.
The details of the multi-disciplinary conference are as follows:
"Changing the Culture"
12th April
10:00 AM
County Ground
Swindon
SN1 2ED
Key speakers will include Dr Amanda Holt from Roehampton University, a leading academic expert on violence in schools; Gary Rubin, a partner in the law firm Blackfords LLP, Karen Leonard a national officer of GMB trade union; and Councillor Fionuala Foley, Cabinet Member for Children's Services for Swindon Borough Council.
The conference will also hear from a teaching assistant from a Trowbridge School, a teacher from an academy in Marlborough, as well as experts in child behaviour, and school management.
The conference is free, and is open to anyone working in a school, or in the education sector, and to school governors. Anyone interested in going should email their details to changingtheculture@outlook.com.
Andy Newman, GMB Branch Secretary said: "Everyone recognises that there is a rising tide of violence in schools, but there is little consensus on what is the best way to address it, which we need to do in the interests of staff safety, and to provide an atmosphere in schools conducive to learning."
"We are bringing people together from both trade unions and school management, as well as people from all political parties, and specialist experts, so that we can hear different perspectives on how we can work together improve the situation, and we are very keen to hear the experiences of school staff, particularly teaching assistants, who bear the brunt of pupil violence. There will be ample opportunity for affected staff to tell their own stories in a supportive environment.
"What we cannot do is simply do nothing when there are school staff assaulted every day, hit, spat at and sworn at, and in many schools there is simply a culture that being a victim of violence is just 'part of the job'. This would not be tolerated in any other workplace, and it should not be tolerated in schools.
"The trade union initiated the conference after a GMB member reported that a pregnant colleague of hers had lost a baby she was expecting after a violent incident in a Wiltshire Academy.
"We are also concerned that a number of pupils who would be better educated in special schools are now in mainstream schools, which is not fair to them, and not fair to other pupils and staff. Of our members in mainstream schools, 82% report that there are pupils in the school who they feel need to be in a special school. We believe that there need to be more specialised places, and more specialised schools to help children with behavioural difficulties.
"Our survey shows that in special schools, 83% of staff who have reported concerns about violence to management have been happy with the management response, whereas in mainstream schools only 31% of those who have reported similar problems are happy with the response. This suggests to us that mainstream schools are struggling more than special schools in dealing with challenging pupils. Overall 34% of school support staff are afraid or apprehensive going to work, which is totally unacceptable."
Contact: Andy Newman 0754 0859 227 or GMB Press Office 07970 114 762
Notes for Editors
The conference is free of charge, and those wishing to attend should email to changingtheculture@outlook.com in advance to express their interest.
Registration starts at 9:15 am for a 10:00 am start, and the conference is expected to finish by 4:00 pm. It will be held at the Legends Lounge, Swindon County Ground, The County Ground, County Road, Swindon, SN1 2ED. There is ample car parking at the venue. http://www.swindoncountyground.com/#our-stadium
The online survey was conducted over a four week period and collected a 18% response rate from school staff. 56% of those responding work for Wiltshire Council, and 44% work for Academies in Wiltshire.
74% of those responding are members of GMB. 48% of respondents had been hit or punched in the last 18 months, 25% had been spat at, 53% had been sworn at, and only 32% had not experienced any violent or abusive behaviour.
A similar survey was conducted in Swindon schools in 2017, with similar results:
http://www.swindonadvertiser.co.uk/news/15115463.Staff_face_violence_in_classroom_according_to_union_survey/
Speaker Information:
Dr Amanda Holt of Roehampton University. She has conducted and published research into anti-violence strategies in schools
https://pure.roehampton.ac.uk/portal/en/persons/amanda-holt(6a0f53f7-1a98-479c-90ad-0b117292b0e6).html/
Gary Rubin of Blackfords LLP, is an extremely knowledgeable solicitor dealing with Health and Safety law, and allegations against professional persons. https://blackfords.com/person/gary-rubin/
Karen Leonard, national officer of GMB, specialises in supporting school staff, and has spoken out nationally about the problems of violence:
http://www.independent.co.uk/news/education/education-news/education-workers-injuries-attacks-increased-levels-violence-a8186016.html
Councillor Fionuala Foley, is Swindon Borough Council Cabinet Member for Children's Services and School Attainment.
http://ww5.swindon.gov.uk/moderngov/mgUserInfo.aspx?uid=255