GMB disappointed SECAmb CEO to leave in 2019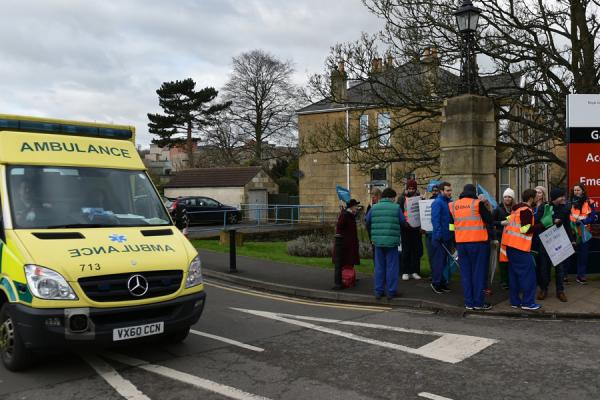 Mr Mochrie's decision only serves to highlight the chronic lack of senior management leadership at this ambulance trust, says GMB Southern
GMB, the union for ambulance staff, are disappointed at the news that South East Coast Ambulance Service (SECAmb) CEO Mr Daren Mochrie is leaving the service in the spring of 2019 to join North West Ambulance Service.
For the past five years SECAmb staff have suffered from poor leadership, with the arrival of Mr Mochrie presenting itself as an opportunity to re-build from the failures of the past.
Mr Mochrie's arrival had hoped to address many serious issues such as the Duncan Lewis Bullying and Harassment Report, for which the GMB saw no tangible evidence of the behaviour highlighted by Professor Lewis, being addressed. GMB saw this as a missed opportunity for the implementation of a genuine zero tolerance to unwanted behaviour in the workplace.
In a communication to the SECAmb staff, Mr Mochrie stated: "I have not made this decision lightly and have greatly enjoyed my time as Chief Executive of SECAmb."
GMB SECAmb members have already expressed their disappointment in this statement, as after only 18 months and with the trust still in special measures, Mr Mochrie's reason for leaving was stated as: "I can't turn down the opportunity to lead one of the largest ambulance trusts in the country in terms of staff numbers and geography."
GMB remain committed to working with SECAmb and welcome the appointment of the new CEO in the hope that a long-term commitment is instrumental in that person's appointment.
Charles Harrity, GMB Senior Organiser said: "Mr Mochrie's decision only serves to highlight the chronic lack of senior management leadership at this ambulance trust.
"The fact that there has been any kind of services within SECAmb is due to the dedication and professionalism of the staff on the ground. The commitment of the paramedics, call handlers and ambulance staff is beyond reproach. The same cannot be said about senior management of this organisation.
"Mr Mochrie's tenure represents a missed opportunity to right the wrongs of the past within this trust, and his stated reason for leaving is very disappointing if not insulting to the hard working staff of SECAmb who espoused to Mr Mochrie's long term vision.
"The next appointment needs to be carefully considered. This vital public service deserves more than a fly by night appointment. The public and the dedicated staff deserve and demand better leadership of this most essential vital of public services."
Contact: Charles Harrity 07977 518042 or GMB Southern Press Office 07970 114 762