GMB 'disappointed' as Uber gets 6 month Brighton license renewal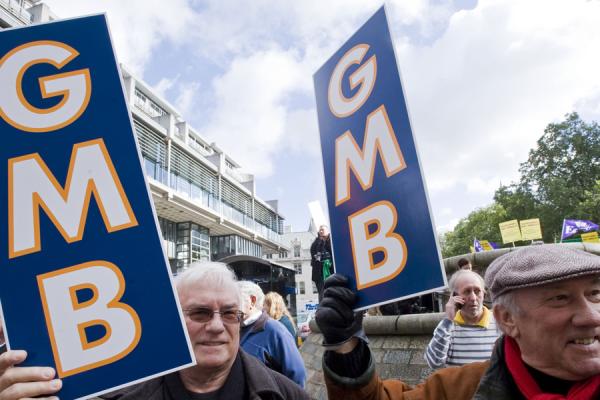 GMB, the driver's union, is 'deeply disappointed' after Brighton and Hove City Council chose to renew Uber's license to operate in the city for a six month period.
In October 2016, an employment tribunal ruled in GMB's favour – determining that Uber drivers are workers entitled to basic workers' rights and that the company are wrong to label them as self- employed.
Today, Brighton and Hove City Council has completely ignored the decision of the Employment Tribunal petition and renewed Uber's license – with no new conditions.
Whilst the authority has only renewed the licence for six months, they have said they will be working the company to resolve any concerns – which have not been publicly disclosed.
They have effectively given Uber carte blanche to continue operating in Brighton and Hove with impunity.
The authority made the decision behind closed doors – despite protests from GMB's Brighton and Hove Taxi section the license hearing should be public.
GMB has held a series of demonstrations in Brighton over recent months calling for an end to the 'Wild West' situation brought about by deregulation of the taxi and private hire industry.
A government deregulation bill has created a chaotic situation in many towns and cities, where some licensing authorities issue licenses for taxis which then operate out of that jurisdiction – in places like Brighton.
Justin Bowden, GMB National Secretary, said: "GMB is deeply disappointed by Brighton and Hove City Council's absurd decision today to give Uber a blank cheque to continue operating in the city.
"If Brighton and Hove had no concerns, they would have extended the licence for the full five year term.
"The fact they have limited renewal to six months suggests that there are concerns that they are failing to fully disclose to the public.
"On the back of our landmark employment tribunal victory, we brought drivers and the public together calling on Uber to start acting within the law or get out of Brighton.
"The council has failed to act within their regulatory responsibilities and we will be taking legal action in respect of this decision.
"GMB will never shy away from tackling exploitation on behalf of our members.
Contact: Maria Ludkin on 07956 632 657, Justin Bowden on 07710 631 351 or GMB Press Office on 07958 156846 or press.office@gmb.org.uk