GMB demonstrate outside Purbrook Park School, Waterlooville over redundancy threats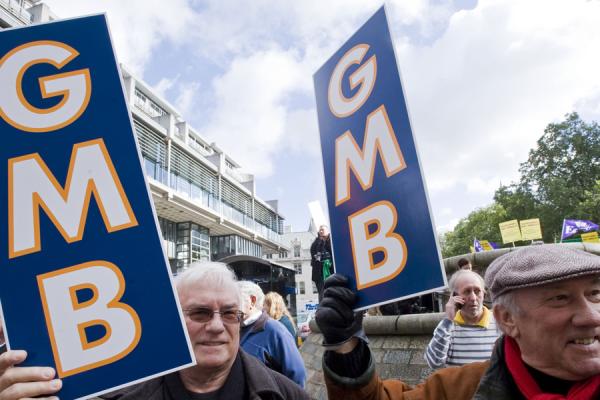 GMB members have today demonstrated outside Purbrook Park School, Waterlooville, over threats of redundancies.
We call on the headteacher and governors of the school to withdraw the threats of redundancy and to engage in genuine consultation and discussion with GMB and our members says GMB Southern
GMB, the union for school support staff, have held 2 demonstrations outside Purbrook Park School today, and have another planned next week, after the school threatened office and site staff with redundancies for the second time in 8 months.
Nicola Nixon, GMB Southern Officer said,
"This is the second time this year the school have told our members they are at risk of redundancy.
"Our members are carrying out important work at the school as finance, administrative and site management staff.
"Members are concerned that a reduction in site staff will have a detrimental impact on health and safety in the school.
"GMB also believe that if the school did make these vital admin and site staff redundant then they would find themselves having to rely on agency or temporary staff to fill the gaps – resulting in even higher costs.
"GMB dispute the financial justification the school have given for these job losses. We call on the headteacher and governors of the school to withdraw the threats of redundancy and to engage in genuine consultation and discussion with GMB and our members."
The next demonstration will be on Thursday 28th September – all day
END
Contact: Nicola Nixon 07940 730627