GMB demands meeting with council over town hall pollution in Portsmouth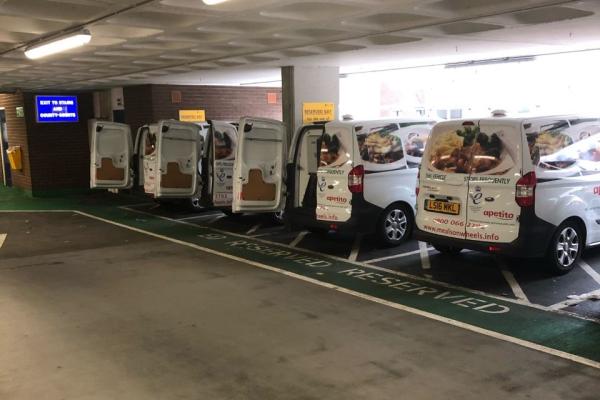 GMB Union ask council environment chief to drop the smokescreen and meet to discuss council's damaging environmental practices
GMB Union has demanded a meeting with Portsmouth Council over pollution by vehicles under their control.
The union has called on Councillor Dave Ashmore, Cabinet Member for Environment and Climate Change, to meet and discuss emissions made by vans under council control which are left parked up for hours with engines running in the heart of the city.
Last year saw the introduction of the 'Cough cough, turn it off' initiative by the council, asking residents and visitors to turn off car engines.
However, GMB has asked why the authority are not doing more in areas where they have the direct control to do so and instead appear to ignore their own advice.
The campaign encourages drivers to switch off their engines when stationary to reduce the amount of harmful emissions polluting the air we breathe.
But, GMB has found a small fleet of vans contracted to the council in the centre of Portsmouth left unattended with engines idling on a daily basis.
This in an area which has not only been designated as a potential future 'clean air zone' but is also close to schools, offices and in an area of high use by the general public.
GMB is concerned about the effect such emissions might have on our members working in the local schools and council offices. In March last year the union contacted the Liberal Democrat leader of the council to raise concerns regarding the use of Apetito 'meals on wheels' vans which sit idling for hours on end without a driver for the sole purpose of keeping food warm.
To date, no action has been taken.
Adrian Baker, GMB Regional Organiser, said: "The people of Portsmouth will be disappointed that some ten months after this matter has been raised with the Council, no action has been taken to address this concern.
"It is time for those responsible - who have the ability to address this situation - to urgently engage fully and not simply let this continue.
"Emissions are recognised by all as damaging to the environment and to the health of local people, including our members and yet the council allow these vans to continue on a daily basis to spew emissions across Portsmouth.
"GMB asks that this matter is addressed swiftly and ask that those in a position to address the matter step up and do so.
"The double standard currently applied sees residents and visitors asked to act appropriately whilst council contracted vans are simply left to do so much damage to local air quality."
Contact: Adrian Baker 07841 071849 or GMB Southern Press Office 07970 114762