GMB consult members in Brighton schools as to what action to take over redundancies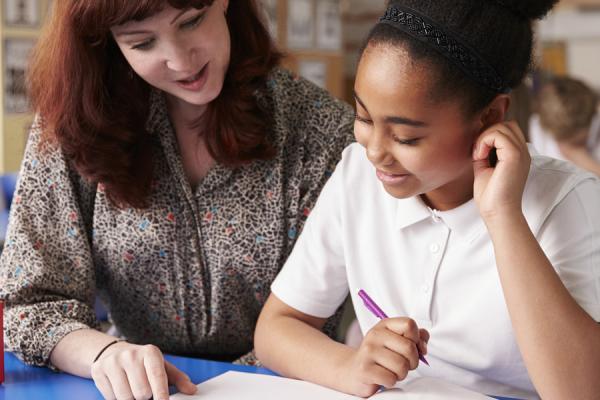 GMB, the union for school support staff, will consult members in Brighton schools as to what action to take as 51 Teaching Assistant redundancies loom with many facing possible compulsory redundancy.
These staff, including those working one to one with children, provide vital support and education for children across all year groups, especially to those with learning and physical difficulties and/or special educational needs.
Consultations have taken place in 9 Brighton schools since February this year which is likely to result in drastic job losses and slashing of the Pay and Conditions of front line teaching assistants who remain.
The schools are: Longhill High School, Our Lady of Lourdes Catholic Primary, Brunswick Primary, Peter Gladwin Primary, Carden Primary, Coombe Road Primary, Queens Park Primary and Nursery School, Hertford Infant and Nursery School and City Academy Whitehawk.
Mark Turner, GMB Sussex Branch Secretary said "This reduction in staff in schools and the classroom will have an extremely damaging effect on the future education of the children in the City including the most vulnerable learners, but will at the same time see an increase to workloads and pressures for teachers.
"In addition to the redundancies over 60 staff who successfully keep their jobs across affected schools then have to face cuts to their salary of between £1,000 to a potential maximum of £7,000 per year.
"These further additional reductions are purely related to and as a result of the current Tory government cuts to education and we fear things will only get worse. The government who have already 'pinched' an average of £8,867 from teaching assistants with a decade of real-term pay cuts, simply don't care about the devastating consequences these further cuts will have on both the educational standards for our children in our city and morale of our members who supply indispensable support in the classroom day in day out.
"The majority of these redundancies and pay cuts are going to be low paid women workers, many of whom have given fantastic support and long service for most of their working lives to the very schools, now looking to dismiss them.
"GMB can't simply sit by and see this happen and as a Union over the coming weeks we will be speaking to our members across the whole of the City's schools on what action they feel is appropriate in preparing to protect both the children they support, service they provide, and the jobs they love.
"Let's hope we can see this city support, staff and children in forcing a u-turn on current plans, but the reality is that we cannot rule out having to take strike action to do so at this time."
Contact: Mark Turner on 07860 787973
Notes to editors: GMB Press release 23 May 2017