GMB Union condemns Brighton & Hove City Council's re-instatement of parking charges for NHS Heroes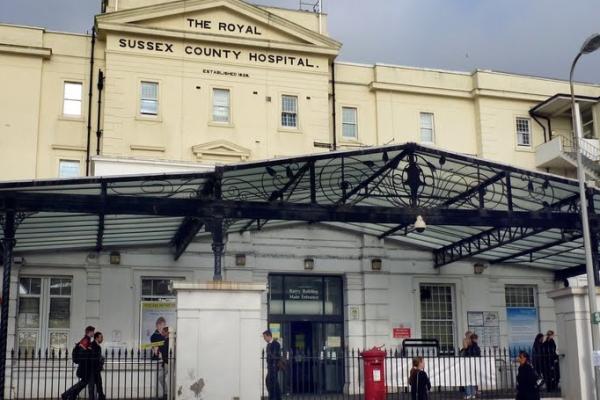 Taking away the free parking for NHS staff whilst at work looking after our loved ones, is disgraceful, and the Green Party administration doing so at the behest of a Tory government will not be forgotten, say GMB Union
GMB, the union for all NHS workers, have today strongly criticised Brighton's minority Green Party-led Council for removing free parking subsidies for hospital staff. Despite still battling the pandemic, the staff face this direct slap in the face as the Council support and implement Tory central government's removal of their right to park at work for free.
The re-introduction of parking charges from 21st June comes about despite the Government's 'Roadmap' out of restrictions having had to be further extended for 4 more weeks.
The city has seen a rise in cases well above the national average with the more transmissible Delta variant strain, and there is a concern that the city's hospital faces increased pressure to cope with any rise in admissions.
NHS staff are going to face the brunt of that influx, after having already protected patients and residents of Brighton for over a year to date. They have been working hard despite a decade of real-terms pay cuts, and are anticipating another meagre pay offer again this year.
Given this, GMB are calling on all Brighton councillors to support immediately re-installing free parking in the city's car parks and off road parking around the City's hospital sites for all NHS staff. GMB are actually of the opinion that parking for all NHS workers should remain free even after the Covid pandemic, and as such are demanding that Councillors show their and the city's appreciation by formally adopting free NHS parking for good, for all staff.
Gary Palmer, GMB Regional Organiser said. "Taking away the free parking for NHS staff whilst at work looking after our loved ones, is disgraceful, and the Green Party administration doing so at the behest of a Tory government will not be forgotten.
"Low pay, long shifts, risking infection through poor PPE, along with an expected abysmal 1% pay offer would, I imagine, make it hard for any of our members or NHS staff to feel valued at all right now.
"But if you now add the removal of free parking to that, it leaves NHS staff with just a Government-issued Badge as a marker of just how little the Tories and now the City's Green Party really value all they have done for us. Is that how the leader of Brighton Council and the City's Green Party wants to be remembered?
"It's strange as I know many of the City's Green Councillors, including their leader Phélim MacCafferty, have clapped NHS workers, marched side by side with them, and even spoken at rallies in the city in support of GMB's campaign to win a 15% pay rise for them. Yet now it seems behind their backs they have gone about supporting the removal of a subsidy for free parking. Frankly, it's shocking.
"Re-instate free parking immediately and agree to work with GMB and the other health unions in the city to secure permanent free access to council run car parks and on-street parking for all NHS workers.
"Our NHS workers are heroes for life, not just for Covid."
Contact: Gary Palmer on 07552 165 950