GMB wholly condemn the government approach to preventing Greenwich Council taking action to limit the spread of Covid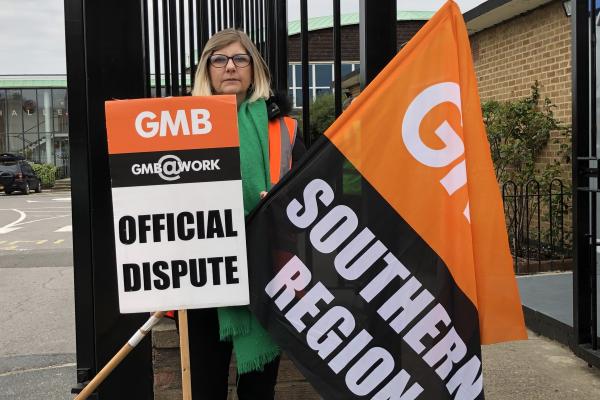 GMB are extremely disappointed that the Government have threatened Greenwich Council leader and Head teachers with prosecution if they continue with online learning for the last 3 days of term.
GMB welcomed a decision over the weekend by Dan Thorpe the leader of Greenwich Council to close schools 3 days early and allow online learning for the final few days of the term. This was in response to GMB raising concerns about health and safety compliance in schools and rising Covid cases.
However, the government's response to this important and proactive action by Greenwich Council to protect the health and well-being of staff, pupils and their families, was to threaten them with legal action if they proceeded.
As a result, on Tuesday Greenwich responded by withdrawing their plans and keeping schools open on the basis that they did not consider it a good use of public funds to fight the government legally.
Donna Spicer, GMB Greenwich Acting Branch President said "GMB Greenwich branch wholly condemn the government's aggressive response to prevent a local council taking action to limit further dangerous increases in Covid cases as we have seen in Greenwich.
"Local councils should be able to make decisions at a local level to keep their employees safe and their communities safer. This government have shown their true disregard for the Health and Safety of the people. They are playing politics with people's lives. GMB members will remember this action if there is a huge spike in cases over the coming weeks."
Notes:
https://twitter.com/DanLThorpe/status/1338797975292743680?s=20