GMB concerned over command and control failings at London Fire Brigade control room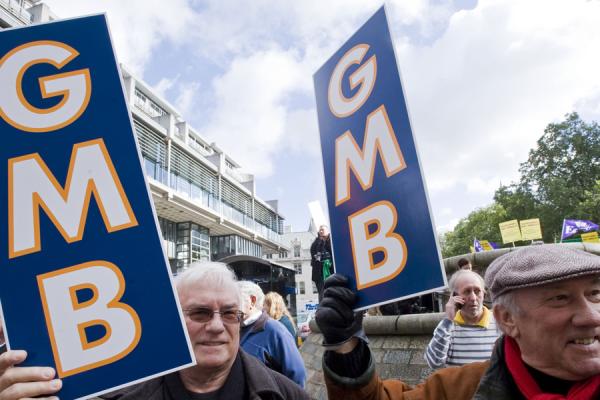 GMB, the union representing the Control Officers' who handle 999 calls and mobilise appliances, is very concerned about staff health and the potential for lives of the public to be put at risk due to failings in the Command and Control system being used. The system is used for call line identification and caller location identification.
Since the introduction of Vision by the former Tory administration at the Authority, members have been hampered as they try to efficiently mobilise a quick response to emergency calls.
In September 2016 GMB carried out a Stress snapshot survey of its members. Address matching was identified as the biggest stressor according to the qualitative data. Issues included addresses not on the system, slow speed of address searching and matching and typed data disappearing from the address search box.
The report was presented to senior managers in September giving them the opportunity to resolve the issues identified. So far, the response has been inadequate.
Chris Moore, the GMB lead representative at the Control Mobilising Centre said, "I have been a staff side rep for nearly 40 years and overseen the introduction of several new systems. Never before have we experienced so many problems. Before this system went live there were already many unexplained issues. The staff had a complete lack of confidence in it and we urged the Brigade not to accept it.
"Since day one the Vision system has got progressively worse. As they try to resolve one problem, more appear.
"The £19.6 million contract with Capita has provided a problematic system from day one. The address matching system is at times slow and unwieldy. On several occasions Vision has crashed completely. Individual screens regularly freeze, sometimes forcing automatic log outs during call taking. Members are therefore very concerned for the safety of Londoners.
"It has been a real headache for the staff as they try to deal efficiently with emergency situations. They should be concentrating on reassuring callers and not be struggling trying to match their address.
"Seconds can cost lives and on too many occasions it has taken minutes to process calls. It used to be the golden rule that you would never let a caller go before having an address match but more and more we are having to do just that."
Clive Smith, GMB Organiser said, "Members taking emergency calls at the London Fire Brigade Control Room are suffering stress and anxiety caused by failings in the Vision mobilising system
"There should be no further delay in sorting these issues out. Our members just want to do their vital jobs efficiently.
"I have heard about members finding addresses more quickly on their smart phones than on this system. This is a service where every minute lost is potentially a matter of life or death. Once again a system imposed without consultation with the experienced staff who will use it has shown itself to be unfit for purpose."
Contact: Clive Smith on 07802 958554