GMB concerned for health and safety of West Berkshire refuse collectors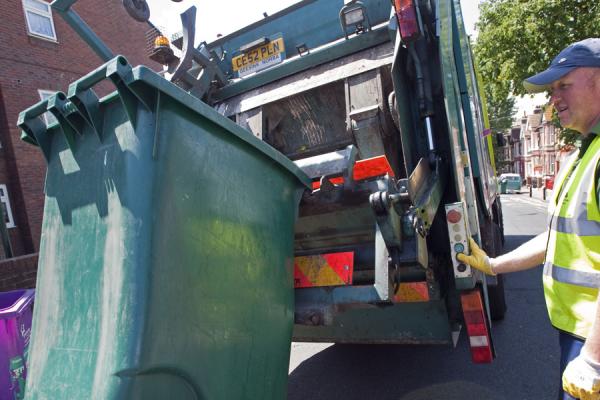 "Waste Operatives need protection too, and the public can help with this", say GMB Union
GMB, the union for refuse collectors in West Berkshire, are concerned for the health and safety of our members, who are continuing to provide a public service during these difficult times.
As the above picture attests, many workers are collecting bins which contain loose tissues, which are for obvious reasons potentially very contagious and therefore dangerous.
GMB workers have been very touched by messages of support left for them by members of the public, but would remind residents to stay indoors rather than come out to greet their refuse workers in order to help them comply with social distancing rules.
Asia Allison, GMB Regional Organiser said: "Leaving loose tissues in the bin is not necessarily these residents being nasty, but is definitely careless. Used tissues should be double-bagged before being put in a bin, and bin handles should be regularly sterilised by members of the public to stop the virus spreading.
"These irresponsible actions put GMB members within Veolia at risk and expose them to contamination by this deadly virus. Please remember that these people are key workers that at the end of the day will be going home to their families.
"The advice of 'catch it, bin it, kill it' is being totally ignored in these cases, as you are not 'killing it' by throwing tissues unbagged in bins, you are actually spreading the virus. Please help those providing this vital service to stay safe."
Media Enquiries: Asia Allison on 07813541930 or asia.allison@gmb.org.uk