GMB calls on Catholic Bishop to act over failing Wiltshire school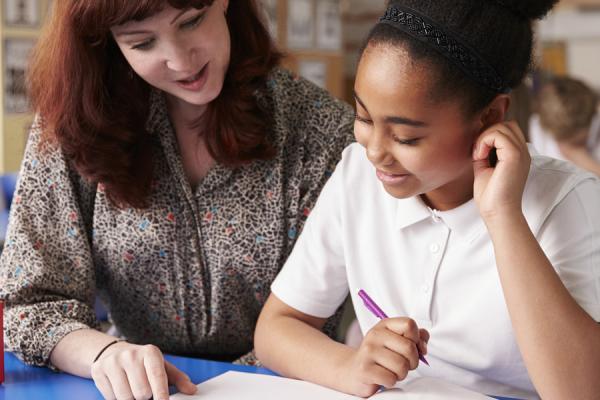 GMB, the trade union for school support staff has called for the Bishop of Clifton, the Right Reverend Declan Lang to intervene at the troubled Amesbury Primary school, Christ the King.
Following an incident at the school this May, GMB trade union has called for the head teacher, Jerome McCormack, to be suspended while an investigation took place. The Union's own investigation has revealed an extremely worrying pattern of staff being harassed and bullied at the school.
Carole Vallelly, GMB Regional Organiser, said: "As this is a Catholic school, legally the employer is the board of governors, but the governors themselves are appointed by the Diocese of Clifton. The current situation is that the head teacher is subject of a police investigation, and yet there is nobody in post as chair of governors managing the situation. Meanwhile the school is in an escalating dispute with GMB trade union as we believe that the school is failing to provide a safe environment for staff and children. GMB has asked for talks to resolve these issues, but with no chair of governors, there is literally no one for us to talk to. The school is in crisis and has no effective governance.
"Wiltshire Human Resources have confirmed to GMB that the school governors have ruled that the head teacher is subject to disciplinary proceedings following the incident in May.
"Since then, GMB has been inundated by parents, and both former and current staff approaching us with concerns about how the school has been run since 2012. The issues raised are very serious, and GMB calls on the Catholic Diocese to step in and take their responsibilities as employer of last resort seriously. We propose that GMB and the Diocese collaborate in an investigation, and we call on the head teacher to be suspended in the meantime, so that staff will feel free to speak freely."
"Members of staff from Christ the King previously met with the Bishop, to discuss their concerns, but GMB is concerned that the Diocese failed to effectively intervene. This meeting with the Bishop both establishes how serious the issues are, that staff felt it necessary to take this unusual step, and also demonstrates that the Diocese are ultimately responsible for their own school. It is not good enough for responsibility to be pushed back onto governors for matters as serious as these. GMB believes that the buck stops with the Catholic Diocese, and we trust that they will work with us in the interest of turning this situation around in the best interests of staff and pupils. GMB has formally written to the Catholic Diocese's Director of Education, Colleen Collett, and we trust that the Diocese will meet us shortly to discuss a resolution of the issues."
Contact: Carole Vallelly on 07912181476; Andy Newman 0754 0859 227
NOTES TO EDITORS:
1 Previous GMB press release 6 July 2017