GMB call on Veolia to bin sickness policy changes to avoid strike action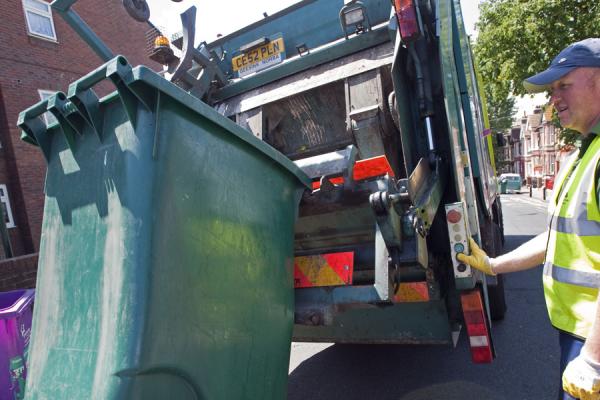 GMB call on Veolia to bin draconian sickness policy changes to avert strike action at depots in London, South East and South West. "We are calling on the company to abandon these changes or else we will have no option but to escalate the matter to a strike that should be avoidable", says GMB Southern
GMB have called on Veolia, who manage refuse contracts for a number of local authorities, to bin their draconian sickness policy changes to avert strike action ballots for employees on contracts in London and the South East.
Support for balloting has come as a result of the GMB's campaign against the imposed changes to the sickness policy and the failure to abide by national agreements on drug and alcohol testing.
These changes make it significantly easier to dismiss staff over short absences, introducing a trigger system whereby staff have to only be off sick for 6 days before being moved into a formal sickness management process.
GMB says that for manual workers, working in challenging conditions, this is unacceptable and creates a culture of fear and intimidation creating a system that is open to abuse by local management.
GMB are preparing to ballot the following depots:
Southwark
Lambeth
Kingston
Richmond
Windsor and Maidenhead
Waverley
West Berkshire
Brighton
Dover
Folkestone
Tonbridge and Malling
Nadine Houghton, GMB Regional Organiser said: "Our members are up in arms about these changes. They make it far easier for staff to be dismissed for a short period of absence, something that too often occurs simply as a result of bad luck.
"For people handling tonnes of waste every day in every weather condition, this is simply unacceptable. We are calling on the company to abandon these changes or else we will have no option but to escalate the matter to a strike that should be avoidable."
Contact: Nadine Houghton 07714 239 227 or Andy Prendergast 07984 492 726 or GMB Southern Region Press Office 07970 114 762