GMB call on the AA to stop bullying staff for not selling parts to motorists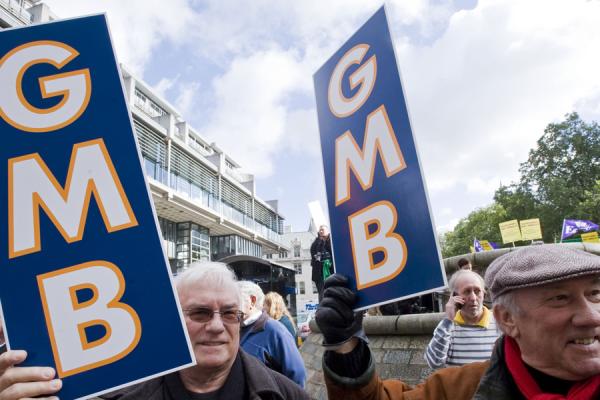 GMB members working within the AA, have registered a dispute with the AA over managers bullying AA Patrols in to selling parts such as batteries and oil to broken down motorists.
AA Managers have been sending out team and individual league tables showing how many sales of oil, batteries and membership stating 'Don't let the team down and leave it to your colleagues, let's have a real push on this and get yourselves off of the 0 list as the zero club is big news at the moment' and 'Make sure you are really thorough with your membership checks and take advantage of bonnets up situations, any opportunity to make a member, take it!'
GMB members have confirmed they are not prepared to mis-sell parts to AA members. There are also concerns at the pricing structure of the parts which could be bought more cheaply from other outlets if the motorist is able to get there. AA managers are now meeting AA Patrols and have to undertake role play on how to sell batteries to AA members.
Paul Grafton, GMB regional organiser said, "GMB is calling on the AA to stop bullying and humiliating patrol staff by sending out details to staff about patrols who have not managed to sell batteries or other parts. AA call this list 'Club Zero'. GMB have raised a complaint in the first instance to the AA and have now lodged a dispute with them over this.
The AA are attempting to bully GMB members in to selling parts to AA members and will be performance managed if they do not sell enough stock, which is viewed as pressurised selling and bullying of the highest order. GMB members have refused to sell any parts that the AA members do not require and the AA has been informed of this in the dispute notice. They will not bow down to this pressure and will only sell what is required, and if that means a patrol has not generated any sales including membership then so be it, but they should not be bullied by anyone as a result."
Contact: Paul Grafton on 07714 239092 or Paul Maloney on 07801 343839
Notes to Editors
Note the battery online and from Halfords are for a higher quality 5000 series Yuasa battery, AA is a 3000 series battery
Battery for Nissan Primera
AA price: £107.00
Online: £50.99
Halfords: £89.00
Battery for Mercedes A Class
AA price: £116.00
Online: £44.99
Halfords: £69.00
Battery for Peugeot 206
AA price: £104.50
Online: £44.99
Halfords: £69.00
Battery for Ford C-Max
AA price: £86.49
Online: £39.99
Halfords: £73