GMB call on Thanet Council not to sell off Dane Valley Enterprise Centre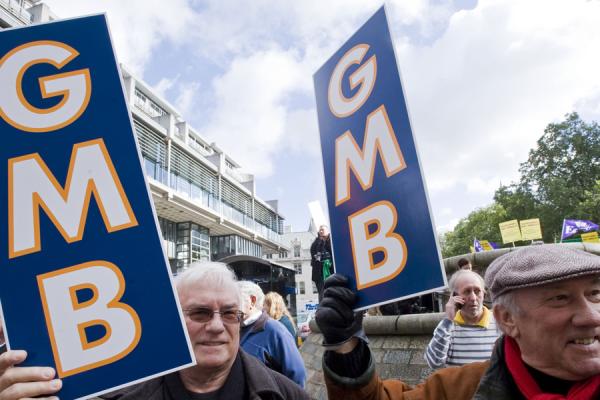 GMB call again on Thanet council to call off the sale by auction on 6 February 2017 of small business workshops in St Peter's in Broadstairs which is putting the future of 22 small companies that operate from the site at risk.
Dane Valley Enterprise Units, which were established in 1985, has been included on Thanet Council's 'Asset Disposal list' and will be sold at public auction to the highest bidder.
Karen Constantine, GMB regional officer and Labour councillor in Thanet said, "Thanet District Council must step back from selling these enterprise units at auction on 6th February 2017. This is a last minute plea to think again and look at all the facts.
These units produce an income for Thanet Council and they provide jobs and an income for the tenants and their families. Many of these businesses will not be able to survive without being able to work together and the low rates. The council will be dumping many of these hard working people onto benefits. The council must stop the sale and work out a solution."
Anthony Willisson, Bricklayer tenant of Dane Valley, said "the site is secure and we all help each other. This sale is just lining the pockets of the rich fat cats – taking the food from the little guy. Where is the loyalty to long standing, hardworking tenants?"
Gary Bezer, specialist classic car panel manufacture tenant, said "the higher rent and rates would affect me. I currently have zero rates; it's very affordable rent for a start-up. It would be very difficult for me to move premises. The problem I've got is I'm constantly making or selling and couldn't stop to move. I have to keep stock levels safe so as not to let customers down. If I had to stop I'd lose business which I might never recover."
Mark Howe, Broadstairs metal craft tenant, said "I've been on the site for 8 years and most of the work is local, especially with churches. If I had to move I wouldn't be competitive in the marketplace. Who would do the Heritage work then?
At this stage in my life I wouldn't want to do more hours, my back plays up and I have to slow it down a bit so couldn't take on a big rent. I've got plans and would like to take on an apprentice but can't secure my own future here – so can't do that."
Labour Ward councillor Jenny Matterface said, "these units are vital to the local economy and have enabled tenants to set up small businesses and several would take on an apprentice to pass on their skills to the next generation if their situation were made secure."
Contact: Karen Constantine on 07984 532212, Michelle Gordon on 07866 369259
Notes to Editors:
1 Karen Constantine is the Labour Party candidate for the Ramsgate ward for the 2017 Kent County Council elections.
2 GMB Press Release, 29th November 2016: https://www.gmb-southern.org.uk/gmb-call-on-thanet-council-to-abandon-sale-of-small-business-workshops/