GMB call on residents to stop managers announcing closure of St Helier hospital in Carshalton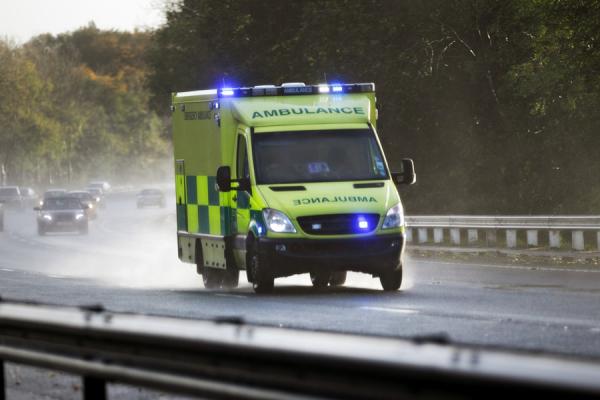 GMB Southern, the union for staff at St Helier's hospital in Carshalton, Sutton has learned from sources within the board of the NHS Trust that an announcement of the decision to begin consultations on the closure of St Helier hospital will be made in the New Year.
GMB is calling on residents in South and South West London to mobilise to force senior NHS managers to scrap an announcement planned for the New Year to begin consultation on the closure of the 621 bed St Helier Hospital in South London.
The plan is to close one of the 5 hospitals covering the boroughs of Croydon, Kingston upon Thames, Merton, Richmond upon Thames, Sutton, Wandsworth and Epsom and Ewell.
Last month the Kings Fund said the managers had been told to keep Sustainability and transformation plans (STP's) out of the public domain including instructions to reject Freedom of Information requests to see draft plans and developed without 'meaningful involvement of frontline staff or the patients they serve'. (See notes to editors for link to the Kings Fund report on Sustainability and transformation plans)
Paul Maloney, GMB Southern regional secretary, said, "For too many years the population served by St Helier hospital has been subjected to the Tories guessing game on the future of the hospital.
The Trust Board have plans to announce the closure of St Helier under a Tory plan to decimate and privatise the NHS. The Trust is going through the motions as they've already spent millions on offices in East Street, Epsom for senior executives of the NHS Trust, already located in St Helier's hospital.
It is outrageous that at a time when population of these boroughs has increased from 1.29m in 1991 to 1.55m in 2015 and projected to be 1.9m by 2039 that senior NHS managers should choose to put forward a proposal to close one of the hospitals in the area.
It's high time the government and Trust Board stopped playing Russian roulette with people's lives. London hospital waiting lists are growing as are waiting times and the travel times and costs across London are continuing to increase thus endangering lives. This decision to go to shameful is outrageous and the NHS must be forced to abandon it. "
Contact: Paul Maloney on 07801 343839 or Michelle Gordon on 07866 369259
Notes to Editors
1 The Kings Fund 'Sustainability and transformation plans in the NHS: How they are being developed in practice? www.kingsfund.org.uk/sites/files/kf/field/field_publication_file/STPs_in_NHS_Kings_Fund_Nov_2016_final.pdf