GMB call on government to crack down on schools group paying £900,000 to PR company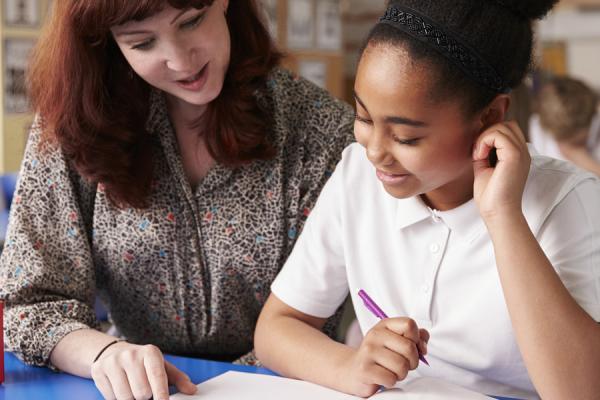 GMB Southern have called on the government to crack down on £900,000 spend on PR by academy group with 2 schools in Sussex and Isle of Wight.
To spend nearly a million pounds on a PR firm for 'reputation management services' is a scandalous waste of money that should be better spent on children's education says GMB Southern
GMB Southern, the union for school support staff, calls on the government to crack down on £900,000 spend by Ormiston Academies Trust to a public relations agency for 'reputation management services' as reported in today's Times. [See notes to editors for copy of Times article and list of 31 schools run by Ormiston Academies Trust]
The 2 schools in the South of England run by Ormiston are in Westergate, Chichester and Cowes on the Isle of Wight. [See full list in note 1 below]
Paul Maloney GMB Southern regional secretary said:
"To spend nearly a million pounds on a PR firm for 'reputation management services' is a scandalous waste of money that should be better spent on children's education.
"The government must not allow for this amount of money to be frittered away so that the reputation of management can be enhanced. Children's education is significantly more important than that.
"This just shows that the privatisation of our schools is not being done to improve standards in education. Good education standards and funding should not be replaced by PR gurus."
Notes to editors
1) Ormiston Academy schools in South of England
Ormiston Six Villages Academy, Lime Avenue, Westergate, Chichester, West Sussex, PO20 3UE
Cowes Enterprise College, An Ormiston Academy, Crossfield Avenue, Cowes, Isle of Wight, PO31 8HB
2) Ormiston Academy schools throughout rest of England
City of Norwich School, An Ormiston Academy, Eaton Road, Norwich, NR4 6PP
Cliff Park Ormiston Academy, Kennedy Avenue, Gorleston-on-Sea, Great Yarmouth, Norfolk, NR31 6TA
Ormiston Denes Academy, Yarmouth Road, Lowestoft, NR32 4AH
Ormiston Endeavour Academy, Defoe Road, Ipswich, IP1 6SG
Ormiston Herman Academy, Oriel Avenue, Great Yarmouth, NR31 7JL
Ormiston Park Academy, Nethan Drive, Aveley, Essex, RM15 4RU
Ormiston Rivers Academy, Southminster Road, Burnham-on-Crouch, Essex, CM0 8QB
Stoke High School – Ormiston Academy, Maidenhall Approach, Ipswich, Suffolk, IP2 8PL
Ormiston Sudbury Academy, Tudor Road, Sudbury, Suffolk, CO10 1NW
Ormiston Venture Academy, Gorleston, Norfolk, NR31 7JJ
Ormiston Victory Academy, Middleton Crescent, Costessey, Norwich, NR5 0PX
BOA (Birmingham Ormiston Academy), 1 Grosvenor Street, Birmingham, B4 7QD
Ormiston Bolingbroke Academy, Barnfield Avenue, Murdishaw, Runcorn, WA7 6EP
Ormiston Bushfield Academy, Ortongate, Peterborough, PE2 5RQ
Ormiston Chadwick Academy, Liverpool Road, Widnes, Cheshire, WA8 7HU
Edward Worlledge Community Primary School (in development) ,
Ormiston Forge Academy, Wrights Lane, Cradley Heath, West Midlands, B64 6QU
George Salter Academy, Davey Road, West Bromwich, West Midlands, B70 9UW
Ormiston Horizon Academy, Turnhurst Road, Tunstall, Stoke-on-Trent, ST6 6JZ
Ormiston Ilkeston Enterprise Academy, King George Avenue, Ilkeston Derbyshire, DE7 5HS
Ormiston Maritime Academy, Westward Ho, Grimsby, North-East Lincolnshire, DN34 5AH
Ormiston Meadows Academy, Orton Brimbles, Peterborough, PE2 5YQ
Packmoor Ormiston Academy, Carr Street, Packmoor, Stoke-on-Trent, ST7 4SP
Sandon College (in development), Sandon Road, Stoke-on-Trent, Staffordshire, ST3 7DF
Ormiston Sandwell Community Academy, Lower City Road, Oldbury, West Midlands, B69 2HE
Ormiston Shelfield Community Academy, Broad Way, Pelsall, Walsall, WS4 1BW
Ormiston Sir Stanley Matthews Academy, Beaconsfield Drive, Blurton, Stoke-on-Trent, ST3 3JD
Ormiston South Parade Academy, South Parade, Grimsby, DN31 1TU
Tenbury High Ormiston Academy, Oldwood Road, Tenbury Wells, Worcestershire, WR15 8XA
Wodensborough Ormiston Academy, Hydes Road, Wednesbury, West Midlands, WS10 0DR
Upcoming academies:
Sandon Business and Enterprise College, Stoke-on-Trent
Edward Worlledge Community Primary School, Great Yarmouth
3) 2 February 2017. Greg Hurst, Education Editor
www.thetimes.co.uk/edition/news/academy-bosses-set-aside-900-000-for-pr-experts-9x7lscc6f
Academy bosses set aside £900,000 for PR experts
A charity that sponsors a group of academy schools is seeking to hire a public relations agency for up to £900,000 for reputation management services.
Ormiston Academies Trust (OAT), which supports 31 schools, has issued a tender document for "marketing, media relations and crisis management services", which would run for two years with an option to extend for a further year, according to PR Week.
It said that the contract was worth an estimated £900,000 excluding VAT, although generally academies can reclaim VAT incurred on non-business activities.
The trust said that the figure represented the "very upper limit" of the contract and it expected to spend much less.
Ormiston currently uses PLMR, the public affairs agency, and said that its current payments were the equivalent of £163 per academy each month, which would equate to about £60,000 a year.
News of the contract comes amid growing grassroots campaigns about pressure on school budgets. There have been previous controversies over academies spending large sums on PR consultants.
Ormiston, which sponsors many schools in deprived communities, has faced uncomfortable headlines over incidents in several of its schools, though none were of particular severity.
Potentially the most serious was a claim that one of its highest-profile former head teachers, Dame Rachel de Souza, was tipped off while training to be an inspector about forthcoming Ofsted visits to three Norfolk schools, including Ormiston Victory Academy, in 2013.
The incident prompted two inquiries, one by Ofsted and a second by a lawyer, who concluded on the balance of probabilities that none of the schools had had an unfair prior warning.
A spokesman for the trust said: "The framework amount cited in the article is the very upper limit of the . . . procurement.
"This is to provide long-term flexibility, but we do not anticipate spending anything like this much.
"Presently we spend £163 per month per academy. The brief, which is being tendered competitively, is to support all of our current schools and those joining with marketing, media management, social media, reputation management, training and fundraising solutions.
"OAT chooses to outsource elements of professional services support in this way as we are determined to get best value for money and ensure our teaching staff are able to stay focused on delivering the highest standards of education for our students."
Figures released by the Liberal Democrats from a parliamentary answer showed that more than half of academies and multi-academy trusts spent more than their income per year in 2014-15.
John Pugh, the party's education spokesman, said: "Academies are already falling short of cash and this is a deep concern to staff and parents."
For more information, please visit www.gmb-southern.org.uk. | To unsubscribe, click here.