GMB call on employers to examine cleaning products following health study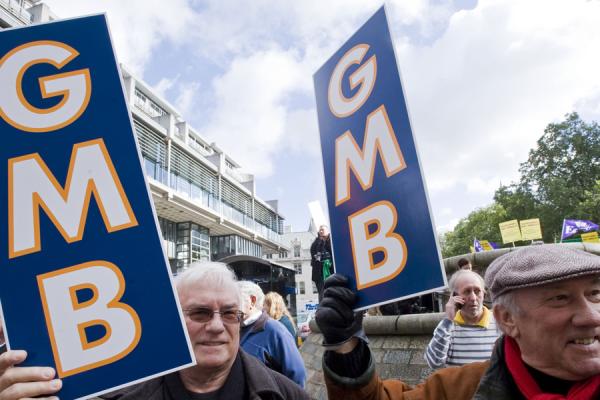 GMB call on employers and the government to examine cleaning products following study on health effects." No worker should be risking their health when they go to work and employers have a legal duty to assess risks," says GMB Southern
GMB, the union for cleaning staff, have called on employers and the government to examine the products used by cleaners, following a study of 6,000 people by a team from Norway's University of Bergen that found that regular exposure to cleaning products significantly affects lung function. It also found that women appeared to be more badly affected than men.
Following the study, the team in Norway said cleaning chemicals were "unnecessary" and microfiber cloths and water were "enough for most purposes", with UK experts saying people should keep their homes and offices well ventilated and use liquid cleaners instead of sprays.
In Great Britain in 2016 there were 427,000 people employed as cleaners and at risk of these health effects. This figure includes employees involved in general interior cleaning of all types of buildings, exterior cleaning of buildings, specialised cleaning activities for buildings or other specialised cleaning activities, cleaning of industrial machinery, cleaning of the inside of road and sea tankers, disinfecting and extermination activities for buildings and industrial machinery, bottle cleaning, street sweeping, snow and ice removal.
In the South East there are 64,000 people employed as cleaners, with the majority employed in Wokingham which has 4,500 cleaning employees. Wycombe employs 3,000 cleaners, Sevenoaks and Southampton both have 2,500, whilst Dartford and West Berkshire both have 2,250. In the Dorset and Wiltshire area there are 25,000 people employed as cleaners, with the majority employed in Wiltshire which has 2,500 cleaning employees. Swindon employs 1,250 cleaners, Bournemouth has 800, whilst Poole has 700.
The amount of cleaning staff employed by 67 councils in the South East and by 10 councils in the Dorset and Wiltshire area are set out in the table attached on the right. This is from a new study by GMB Southern Region of official data from the Office of National Statistics (ONS).
Paul Maloney, GMB Southern Regional Secretary said: "The health and safety of all workers is of paramount importance to GMB and we are aware that many workers face daily hazards. No worker should be risking their health when they go to work and employers have a legal duty to assess risks.
"There are risks associated with using any chemical in the workplace and consideration has to be given to the type of chemical, the gender of the worker (especially important for pregnant workers), the amount of time exposed, whether any training is provided or protective clothing.
"There is evidence that workers are safer at work by being members of Trade Unions as we offer workers advice and a bigger say to their working environment as we work with employers to ensure proper safety reps and training is provided."
Contact: Michelle Gordon 07866 369 259 or GMB Press Office 07970 114 762
Notes to Editors
1] BBC News - Cleaning products linked to poorer lung function (16 Feb 2018)
http://www.bbc.co.uk/news/health-43085674
2] Study - Cleaning at home and at work in relation to lung function decline and airway obstruction (16 February 2018) http://www.thoracic.org/about/newsroom/press-releases/resources/women-cleaners-lung-function.pdf