GMB call on East Kent Hospital Trust to ensure that the lowest paid staff receive the agreed pay rise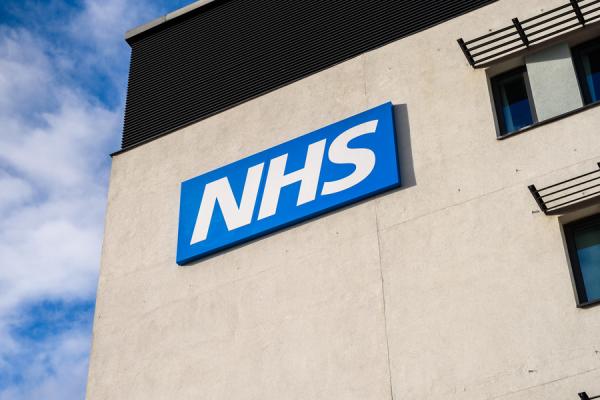 GMB, the union for all NHS Healthcare Professional and Auxiliary staff, call on East Kent Hospital University NHS foundation Trust CEO Matthew Kershaw to ensure that the private profiteer SERCO honour the promise to implement the latest NHS pay award for the lowest paid staff, cease outsourcing facilities and remove SERCO from the contract.
GMB are to campaign to return the Portering, Domestic and Catering service to the NHS and seek Trust Chief Executive Matthew Kershaw to support ending a two tier pay facilities workforce and look to implement a return to in house NHS provisions and cancel SERCO's contract with immediate effect.
GMB would expect Matthew Kershaw who was also Chief Executive during the failed experiment and disastrous private service provision of similar soft FM services delivered by SODEXO at Brighton and Sussex University Hospitals (BSUH) to have learned the lessons around leaving some of the most important Non Clinical hospital services in the hands of unscrupulous profiteers.
Staff are telling GMB that they feel badly undervalued and in light of those who can least afford to finding themselves on a pay freeze. Anger at SERCO's treatment could see staff pushed into taking action if SERCO continue to break promises.
Frank Macklin GMB Regional Organiser said, "GMB members working for SERCO under the East Kent Hospitals contract deserve better than the way they are currently being treated by SERCO
"Some members of SERCO staff are paid on NHS Agenda for Change terms & conditions and pay rates, but SERCO are refusing to honour this increase in pay.
"GMB has written to the Chief Executive of East Kent Hospitals University NHS foundation Trust Matthew Kershaw asking that the trust end its contract with SERCO and to bring these extremely hard working professionals back in house. We have been left feeling disgusted and saddened that Mr. Kershaw has chosen to ignore our letter and not respond."
Gary Palmer GMB Regional NHS Campaigns Organiser said, "This latest failure to pay some of the lowest paid staff their hard earned NHS pay award is clearly an indication that SERCO see the NHS as their own organisational fruit machine, a fruit machine, as far as they are concerned, which pays out a jackpot to them time after time.
"If you can get away with not implementing a real living wage or paying Agenda for change terms and conditions including pay rises, all the better for SERCO and their shareholders regardless of the cost to hard working staff.
"The failures of SERCO to implement NHS pay rises is not acceptable, and Matthew Kershaw, was reported as saying, whilst CEO of BSUH:
"For many patients, these staff are just as important to their care as the doctors and nurses.
"A friendly porter getting somebody to the right place makes a real difference and a well presented meal is more likely to be eaten by somebody when they most need to keep up their strength.
"The cleanliness of our hospitals inside and out is vital to safe care.
"We will support our staff to provide the excellent service that our patients deserve."
"Let's hope that the support now goes as far as supporting and appreciating his current staff in demanding SERCO honour this year's pay increase?
"GMB will not sit by and see members being taken advantage of and public funds lining the pockets of unscrupulous providers.
"Matthew Kershaw, whilst in charge at Brighton and Sussex University Hospital Trust, saw a successful GMB campaign which resulted in Sodexo exiting the contract early and services being brought back in house.
"We hope that there is no need, in light of SERCO's behaviour, to point out for a second time the failures around outsourcing but Mr Kershaw's failure to respond to GMB's written request for intervention has left staff feeling disillusioned and disgusted and doesn't bode well for an early resolution."
Contact: Frank Macklin on 07983 326743; Gary Palmer on 07552 165 950 or Charles Harrity on 07977 518 042