GMB call on CCG to prevent another Patient Transport firm being damaged by Coperforma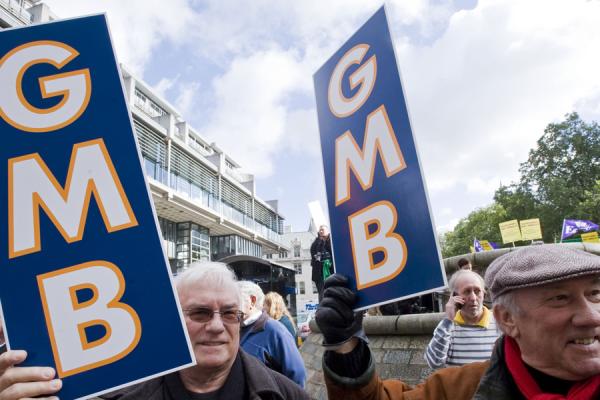 GMB are calling for the CCG's to call time on PTS provider Coperforma after the latest twist in the ill-fated Sussex Patients Transport service that could leave Thames Ambulance Service staff at risk of losing their jobs.
GMB understand that Coperforma are following a similar pattern with Thames Ambulance Service where they are querying invoices, failing to pay outstanding payments (£600,000 owed to Thames Ambulance Service Ltd) and exerting unfair patterns of control over contractors through reducing or regulating the amount of units a contracting ambulance service can put on the road below their current staffing levels. This results in GMB members and other staff either sat at base throughout their shift or sent home because there is no work.
Last month GMB revealed John Porter, chairman of Coperforma since 2010, was named in the Panama Papers leak which released millions of documents exposing the offshore holdings of thousands of the world's richest and most powerful people. Mr Porter is listed as a shareholder of Pentarn Management Ltd, a company whose jurisdiction is the British Virgin Islands. John Porter is the son of controversial former conservative leader of Westminster City Council, Shirley Porter, who was involved in the homes for votes scandal.
Gary Palmer GMB Organiser said, "It appears that ruining both Langford's and Docklands wasn't enough for Coperforma CEO Michael Clayton as Thames Ambulance now appear to have incurred the wrath of the Coperforma team, as we start to see the familiar pattern of undermining the contractors through disputing and delaying the payment of invoices.
Work is purposefully removed and dissipated amongst others within the contract when any organisation questions the failures to pay invoices for work ambulance units and crews provided. This has a knock on effect in causing hardworking frontline staff to panic and begin to fear for their jobs.
Having spoken with Thames, they assure me that there is no immediate threat or risk to staff pay, but with the removal of units from front line Sussex service it's clear that it could leave Thames with a number of over staffing issues at their Sheffield Business Park base.
GMB members are already reporting that when they log on with Coperforma to work they are immediately being stood down and asked to return to base to wait for work or sent home.
The problem is that any sustained period of de-mobilisation and instability as a result of Coperforma's shoddy practice of shifting provision amongst its 22 current providers for those that complain will mean that maintaining current levels of employment becomes impossible and job cuts might prove inevitable.
I really do feel and worry for GMB Thames Ambulance members, knowing what I do from the Langford's and Docklands experiences over the last few month. This has all the signs of a further impending disaster for those involved, and must surely be the last straw for the CCG on the Coperforma transfer fiasco.
They must act now and remove them from this contract and place it in the hands of an NHS provider for the sake of Sussex patients and staff alike."