GMB call for St Helier and Epsom Hospitals NHS Trust to halt plans to remove acute services following population growth projection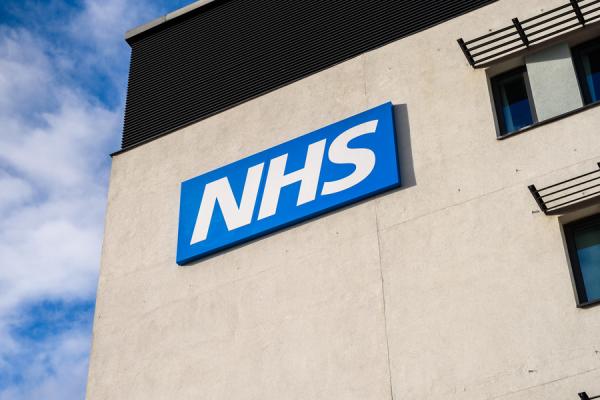 GMB call on St Helier and Epsom Hospitals NHS trust to halt plans to remove acute services in light of ONS population growth projection of 372,569 in South West London and Epsom area by 2039 covered by 5 acute hospitals
The local politicians and local political parties have to level with the electorate that a growing population will require more facilities not less, says GMB Southern
GMB, the union for workers in health and care sector, have called on the St Hellier and Epsom Hospitals NHS Trust to withdraw the strategic outline case submitted to NHS Improvement on downgrading both hospitals and begin consultations again in the light of the ONS population projections which show growth of 23.9% in the population in South West London and Epsom by 2039. [See notes to editors for previous GMB press release]
The St Hellier and Epsom Hospitals NHS Trust has guaranteed to maintain acute services at both hospitals till 2020. After that there are proposals to close these acute services at both Epsom Hospital and St Hellier Hospital:
Accident and emergency
Consultant led maternity
Paediatrics
Emergency medicine and surgery
Intensive care
Cancer centre
Coronary care
Proposals from the St Hellier and Epsom Hospitals NHS Trust is for a single facility at a site yet to be identified which will involve a loss of 250 beds.
GMB will be attending the public meeting in Sutton on 19 April called by 'Keep our St Hellier Hospital'.
The figures for the 7 local authorities are set out in the table below. This is from a new study by GMB Southern Region of official data from the Office of National Statistics (ONS) for 7 local authorities in South West London and Epsom. It compares the estimated population in 2016, and the projected population for 2039, followed by the change as a figure and as a percentage.
Population projections - local authority based by single year of age
ONS Crown Copyright Reserved [from Nomis on 20 March 2018]
All Ages

2016 pop est

2039 projections (2014 based)

change

% change

Croydon

382,304

476,250

93,946

24.6

Kingston upon Thames

176,107

224,483

48,376

27.5

Merton

205,029

251,758

46,729

22.8

Sutton

202,220

253,078

50,858

25.1

Wandsworth

316,096

377,199

61,103

19.3

Richmond upon Thames

195,846

246,693

50,847

26

Epsom and Ewell

79,588

100,298

20,710

26

Total

1,557,190

1,929,759

372,569

23.9
Paul Maloney, GMB Regional Secretary said:
"When you consult people it is crucial that the questions asked reflect properly the issues to be dealt with to arrive at a sensible outcome.
"The management are claiming that a high percentage of the people asked were in favour of downgrading both existing acute hospitals in favour of the new single facility at a site yet to be identified which will involve a loss of 250 acute beds.
"If you ask people across South West London and Epsom if, in the light of the ONS population projections of a population growth of 23.9% by 2039, it is sensible to reduce 5 accute hospitals to 4 the overwhelming majority will say that it is the wrong answer.
"GMB call on the St Hellier and Epsom Hospitals NHS Trust to withdraw the strategic outline case submitted to NHS Improvement and begin consultations again making clear that we face an unprecedented growth in population and that rebuilding acute hospitals on the existing sites is the only sensible case. It will be expensive but the growing population will generate an expansion of the tax base to pay for this.
"The local politicians and local political parties have to level with the electorate that a growing population will require more facilities not less. Kidding themselves and hoodwinking the electorate that savings are possible in the NHS faced with an additional 372,569 in population by 2039 is just not on. It's time for all to face reality and plan for it."
ENDS
Contact: Paul Maloney 07801 343 839 or Michelle Gordon 07866 369 259 or GMB Press Office 07970 114 762
Notes to Editors
Previous GMB Press Release
GMB slam St Helier and Epsom NHS Trust chief executive for hoodwinking electorate (15 March 2018)
https://www.gmb-southern.org.uk/news/gmb-slam-st-helier-epsom-nhs-trust-chief-executive-for-hoodwinking-electorate