GMB call for more capacity at Royal Berkshire Hospital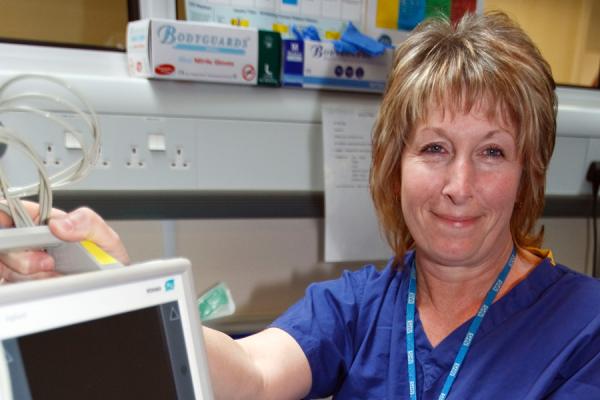 GMB, the union for workers in the health and care sectors, responded to the plea of Royal Berkshire Hospital managers for sick people not to visit the Accident and Emergency Department due to the winter pressures.
Nikki Dancey, GMB Regional Organiser for Reading said: "This is a stunning indictment of the way the NHS at all levels has been starved of cash and resources.
"This so-called crisis was a foreseen event and repeats the pattern of previous years. In winter it is cold, people get flu, have accidents, illnesses and require treatment. That is well known. However because the Government have starved the NHS of resources, a foreseen event which should have been planned for has become a crisis."
"In November over 10% of those in A and E had to wait over 4 hours for treatment or admission. Over the Xmas period, this percentage obviously increased substantially and that does not take account of ambulances queuing to hand over patients.
"With a growing population, Reading needs more hospitals, all with a full complement of staff, rather than an overcrowded and under staffed hospital struggling to admit sick and injured people for treatment. The town has a population of over 330,000, the size of a city, and only one NHS hospital, with less than 1,000 beds.
"Asking already stressed and overworked staff to undertake more shifts will lead to more staff having to report sick though exhaustion and stress. The Reading Walk-In Health Centre is busy like many others and there are growing queues for advice and treatment. Some who attend are found to be so ill, they need hospital care. While walk-in centres relieve the pressure on A and E Departments, they also need additional staff.
"GMB members working for South Central Ambulance Trust are complaining of lengthening times to hand patients over to A and E Departments, leading to longer response times for 999 calls. Frustration seems to be the common thread throughout the NHS.
"Theresa May apologised for the mess the NHS is in. Unless she orders the Chancellor to devote more money to the NHS in general, and to the Royal Berks Hospital in particular, that apology will have a very hollow ring for the people of Reading and its surrounding towns. Her own Housing Minister, Alok Sharma, is the MP for West Reading until he loses the next election – and he should stand up for his hard pressed constituents, who can find no help when they need it. If he feels unable or unwilling to do this, he should resign."
Contact: Nikki Dancey on 07713 079 930 or GMB Press Office on 07970 114 762