GMB call for BSUH to rethink plans for additional beds until they secure additional nursing staff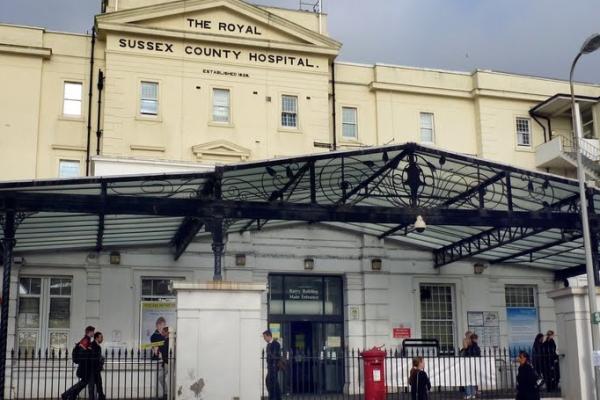 "Any Trust strategy based on desperation will, our members believe, unfortunately impact negatively on patient safety and care, staff morale, and the overall retention of staff", say GMB Southern
GMB Union have called for Brighton and Sussex University Hospitals NHS Trust (BSUH) management to re-think plans to open additional beds at the Royal Sussex County Hospital, Brighton until they have secured the additional nursing staff needed to cover them.
GMB have raised serious concerns that a Trust strategy to open additional beds is likely to place further undue pressures upon a nursing staff already at breaking point in places.
GMB are led to believe that with the Trust's prolonged recruitment and retention problems that staffing levels have been at crisis point for a number of years. Although formally raised, by trade unions within the Trust, with senior Trust managers at Trust Council and in a number of subsequent staffing crisis meetings, BSUH has failed to effectively resolve the shortfall in frontline staffing levels.
GMB consider that any staffing shortfalls cannot be classed as an acute problem, and if the Trust look to increase the number of beds with what is in effect a chronic staffing crisis in places, that can only result in increased fatigue, stress and demoralisation amongst staff. This is only likely to further magnify existing problems of recruitment and retention across the Trust, see a further increase in staff sickness absences, and will further lead to undermining service provision and patient safety.
Gary Palmer, GMB Regional Organiser said: "In consideration of the current staffing shortages, any opening of additional wards or beds is by the Trusts definition an expected and planned act, as it is in this case. But surely common sense demands that wards should only be opened once additional staff has been recruited to work in these areas in the first place.
"Opening further beds to assist clearing A&E's and other hospital admissions is of course admirable. But if in doing so you aren't able to secure additional nursing staff to look after those increased patient numbers, and instead put additional stresses and strains upon a work force already operating at capacity and beyond, it is both madness and dangerous to both patients and staff safety. This cannot be seen as an effective strategy but rather as an act of desperation, which we believe will, unfortunately, impact negatively on patient care, staff morale, and the retention of staff.
"In exceptional circumstances for the short term, where due to unpredictable factors there is a crisis in staffing, then it is reasonable for the Trust to request that staff assist in covering another area in the hospital, providing that staff are not asked to work outside of their competency and are not asked to put at risk those patients who are already in their care.
"If they move areas and the GMB's concern is that the Trust push nursing staff, whose natural approach will be to try to do their absolute best to accommodate the requests on behalf of the patients needing their support, to work under such conditions that it risks their professional reputations and registrations, health and patient care, and is a worrying gamble, that BSUH seem happy to take with their plan to increase bed availability going forward.
"For everyone else it's a potential incident just waiting to happen!"
Contact: Gary Palmer 07552 165950 or GMB Southern Press Office 07970 114762