GMB boss calls for Tory councillor to be sacked after terrorism slur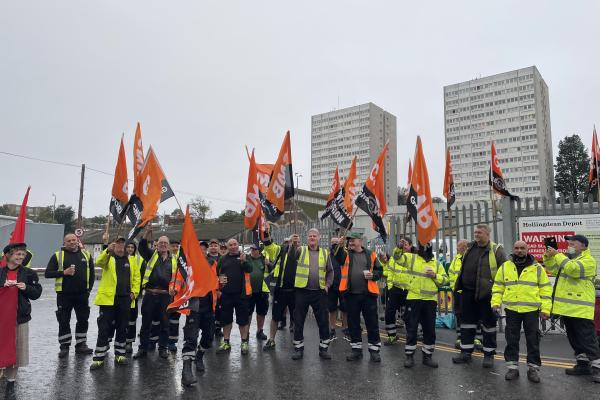 People horrified a public figure would use such inflammatory and offensive language about council employees, GMB General Secretary tells Conservative Party
GMB General Secretary Gary Smith has called for a Brighton City Councillor to be sacked after he compared striking bin workers to terrorists.
At a special meeting of the Policy and Resource Committee of Brighton City Council, set up to discuss the on-going strike of refuse drivers in Brighton, Conservative Councillor Joe Miller said GMB was 'holding a gun to our heads' and 'you can't negotiate with terrorists'.
GMB boss Gary Smith has now written to the joint chairmen of the Conservative Party – Ben Elliot and Oliver Dowden MP - calling for Cllr Miller to be removed from the party.
Gary Smith, GMB General Secretary, said:
"The people of Brighton and those further afield have been horrified that a public figure would use such inflammatory and offensive language about council employees.
'We have no option but to ask you to expel Cllr Miller from the Conservative Party.
"GMB and the Conservative Party will of course have disagreements on policy or in negotiations, however the language used yesterday by Cllr Miller went so far beyond this and shows a huge disrespect and disregard for these key workers.
"Appropriate action must now be taken to demonstrate Cllr Miller's views are not the views of the Conservative Party."
ENDS
Media enquiries: GMB Press Office on 07958 156846 or at press.office@gmb.org.uk