GMB ballot at Sussex PTS provider Thames ambulance over broken promises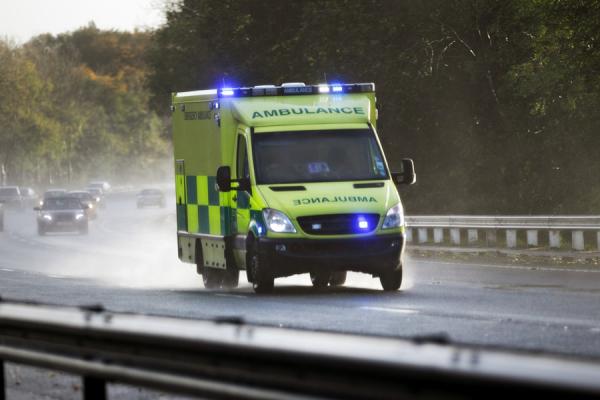 GMB members working for Thames Ambulance on the Sussex Patient Transport service are to be balloted over broken promises of an hourly rate rise and associated pay issues and as a response to company threats to dismiss staff prior to offering re-engagement as a way to avoid honouring original company offers.
Staff have turned down the management's offer of a compensatory one off payment after they back tracked on the offer and removed the higher rate from staff already in receipt of it.
GMB members, newly employed by Thames, were promised a £1 an hour pay increase through job advertisements and throughout their interview process. Subject to satisfactory completion of training and probation periods they would see pay rates rise to £9 hour.
Thames reversed that decision, claiming the information in some job adverts and by management during numerous interviews with staff on pay rates was incorrect and that those affected would need to gain higher levels of qualifications than first notified of to get the higher rate, but that they were not intending to offer that training within the Sussex contract at any time, therefore preventing anyone gaining the increase.
Gary Palmer, GMB Regional Organiser says: "Once again GMB members find themselves being badly treated by a Coperforma contractor. Everyone, including GMB, had hoped the bad old days were gone after seeing ex-Docklands Medical Services staff finally transfer back into the NHS on March 1st to South Central Ambulance Service (SCAS).
"Thames Ambulance have shown recently to be only a little better than the worst of the worst of private profiteers already fallen by the wayside within the CCG's failed experiment with Patient Transport privatisation.
"Staff are clearly wondering if the decision to reverse verbal promises on pay rates are a direct result of potential cash flow problems as a result of the refusal of Coperforma to fully settle the very public falling out over outstanding invoices by Thames for work carried out over the last 11 months.
"New employees have every right to feel confident that when they respond to any job adverts and go through interview and selection processes that the information they are given by the employer and their experienced management team is going to be factually correct especially about their job roles and the remuneration for it.
"GMB and our members are being left with no choice other than to consider taking action if Thames won't honour their promises. If they refuse then the bond of trust between staff and the management team who made the promises on behalf of the company is broken, and anything else said past or present to staff is also brought into question as possibly being untrue.
"Thames have clearly displayed in all cases that the left hand doesn't know what the right hand is doing when it comes to looking after their greatest resource – the staff they employ.
"GMB hope that SCAS, when they take full control of the contract from 1 April 2017 onwards, will give real consideration in discontinuing the use of any disreputable companies within the Sussex patient transport contract going forward as soon as possible and that their long suffering staff are TUPE'd across to join the growing professional NHS patient transport family in Sussex."
Contact: Gary Palmer on 07552 165 950