GMB back fast food rights protest and forum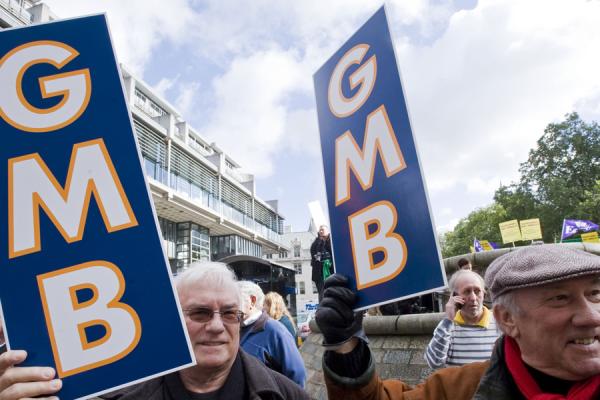 On Wednesday 13 January, Fast Food Rights will be hosting an forum at parliament, London, with a delegation of US fast food workers and organisers who are leading the inspiring Fight For $15 strike movement.
The forum will see the US fast food workers and our own UK fast food workers from across Britain, leading the Fast Food Rights campaign to fight for union rights and £10 an hour here, sharing experiences on a panel discussion. They will be joined by Shadow Chancellor John McDonnell, who founded the Fast Food Rights campaign alongside BFAWU in 2014, and other leading figures from the trade union and anti-austerity movement.
The reason for the US delegation is that as part of the global campaign by fast food workers, the US campaign is helping to organise a press event in Brussels on 12 January. Unions and allies will be gathering in Brussels to press their case at the EU that McDonalds must reform its practices towards workers, consumers, and society as whole. UK fast food workers and BFAWU delegates will take part in the Brussels event, but the main focus for us all will be the event in London the following day, 13 January.

The forum will take place at 6.30pm, in room 8 at the main parliament building in Westminster, following a 5pm protest at a McDonald's in London led by UK and US fast food workers. Assemble 5pm at McDonald's, Whitehall.
We are calling on the wider trade union movement for solidarity on the day to support our fast food workers leading the charge for unionisation and £10 an hour. Bring banners to show the trade union movement is behind them!