GMB @ Tolpuddle Festival 2016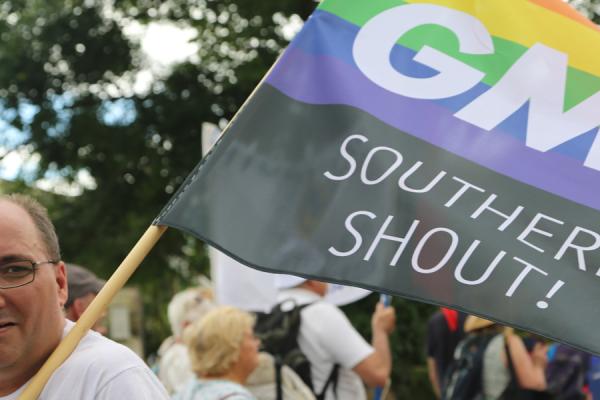 Once again this year, GMB Southern Region is organising free camping at the Tolpuddle Festival in Dorset. Any GMB member can camp with their family for free over the weekend of 15th to 17th July 2016.
The Tolpuddle Festival commemorates six Trade Unionists who were deported for their Union activities in 1834. Every July thousands of people come to Tolpuddle to celebrate trade unionism and to remember the sacrifice made by the six farm workers of the village. The festival is a popular mix of political discussion and speeches, great music to suit all tastes, entertainment for all the family and the traditional procession of banners, wreath laying and Methodist service.
The GMB camping field has space for tents and car parking (not campers or mobile homes), and has facilities for washing, toilets and electricity. The site will be open from Monday 11th to Monday 18th July 2016, so simply sign up and bring your own gear. Camping is free but for entry to the festival site on Friday and Saturday, you will need to contact South West TUC. Details will be sent when you make your booking.
To book a space in the GMB camping field for the full week or just the weekend, please send your name, GMB membership number and your contact details to tolpuddle@gmb.org.uk