Frontline healthcare continues to lose faith in Public Health England's PPE advice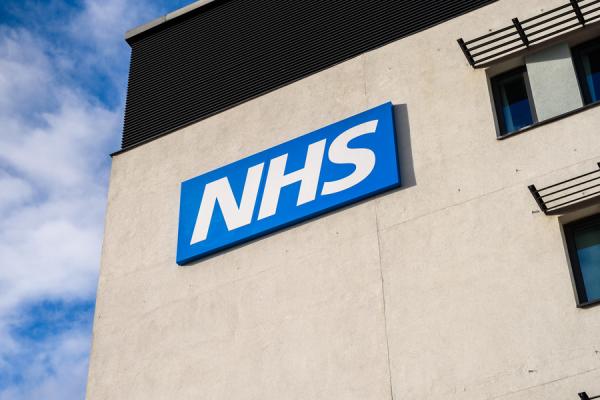 Growing numbers of frightened NHS staff are seeking GMB Union intervention as NHS employers hide behind minimal recommendations rather than issuing PPE which will keep staff safe
GMB, the union for NHS Healthcare, are calling on all NHS employers and trusts to stop hiding behind bare minimums in PPE advice. We call on them to start meeting their responsibilities in caring for those that care for us, by setting the bar as high as they can in accessing and supplying Personal Protective Equipment. This will of course allow all staff a degree of confidence by knowing that they can focus on providing their usual high standard of care whilst feeling safe, wearing the best PPE to protect them.
NHS England's current recommendation of a fluid-resistant surgical mask, a standard plastic pinny, gloves and goggles on certain occasions is completely ineffective in protecting staff against the virus and is putting them, their patients and colleagues, and of course their family members at risk of serious illness and death.
We have seen a growing number of healthcare workers die already and GMB members are making us aware of a number of their colleagues who are seriously ill after having nursed or attended positive patients, often after being issued with pathetically inadequate PPE.
GMB members have told us they would like to see as a minimum all staff upon room entry to have:
FFP3 particulate respirator masks tested to a minimum standard of EN 149:2001.
Waterproof gowns covering arms
Effective eye protection; preferably goggles
Scrubs
Hair covering
Shoe coverings
Gloves
Gary Palmer GMB Regional Organiser said:
"We have seen beyond doubt that the public holds an ever-increasing admiration, respect and love for NHS workers. Supermarkets rightly support Healthcare Workers with dedicate store access, and staff have even finally got access to free parking amongst other things.
"What I find astounding is that these key workers can't get the most fundamental support they need from their employer - simply the best PPE available, and this is happening across all the NHS Hospital Trusts in the South East.
"These members on the frontline need this vital equipment to enable them to treat Covid patients whilst feeling as reasonably safe as they can.
"It makes you wonder when employers will recognise the cost of the correct PPE against the cost for each member of staff being off sick for 2 weeks, or even worse. Surely soon this will swing in favour of those protecting us.
"NHS staff have and always will put patient care above their own, we know that, but I get the feeling that some employers are taking advantage of this. Our members are being sent into a battle against a deadly enemy that they simply cannot win without personal safeguards."
Contact: Gary Palmer 07552165950