Cleaning chaos at St Georges Hospital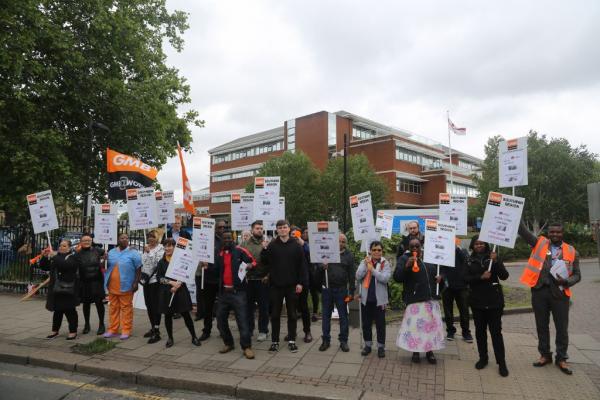 Hospital struggles to maintain cleaning standards, as contractor Mitie sees mops run low and dryer break down
GMB, the union for staff at St Georges Hospital, have learned that our members who work for contractor Mitie are having to use one mop to clean all areas of a ward.
This practice will spread all and any germs, let alone the fiercely contagious Coronavirus, and normal cleaning practices would be to have at least 4 different mops for various areas of a ward to minimise cross infection.
Managers within the hospital are however at the mercy of Mitie, the contractor having secured a 10 year, 10 million pound cleaning contract at the hospital only last year, and immediately began promising huge investment in the service.
To complicate matters further, the mop drying machine has been out or order for some time while MITIE wait for a part from Germany to arrive.
Once again, the NHS are left at risk because of the inability of the contractor to meet the basic cleaning needs of a hospital
Helen O'Connor, GMB Regional Organiser, said: "Once again, the failure of private contractors to keep our hospitals safe are laid bare. Hospitals are petri dishes for infection, so thorough cleaning is absolutely vital at any time, but especially when there is an infection breakout that is actually killing people.
"We are calling on St George's Trust managers to take urgent action to ensure that the hospital is clean and safe and that the necessary action is taken to bring this failing contract back in house."
Contact: Helen O'Connor on 07506711574