GMB say change of Facilities Management contract at Epsom & St Helier Hospital a missed opportunity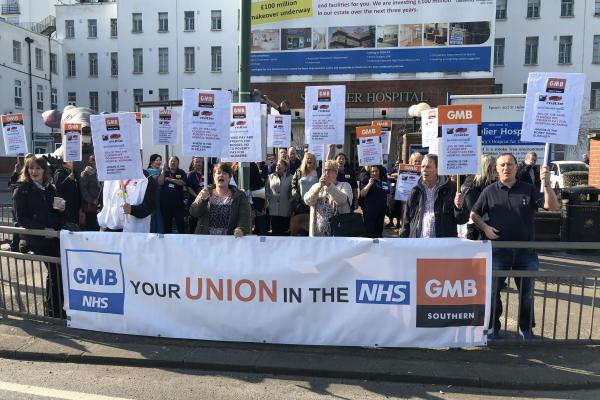 "Considering the high numbers of BAME workers undertaking the roles concerned, we believe that this failure may amount to discrimination", say GMB Southern
GMB, the union for NHS workers, today applauded the decision to bring soft FM services back in-house, while declaring that it is a missed opportunity to harmonise all workers on to the same terms and conditions of employment.
GMB members were today told by Epsom and St Helier NHS Trust management that that Mitie have lost the soft FM contract and that they are all going back in-house to the NHS. The contract covers staff working in cleaning, portering, catering and ward hostess roles.
While members welcomed the news, they are not happy about being advised that they will not enjoy the same pay, terms and conditions as the other NHS employees. The fact that large numbers of staff working on the contract are from black and ethnic minority backgrounds raises serious questions as to whether their refusal to put these staff on the same terms and conditions as other NHS staff is discriminatory as they will be paid far less than other similarly graded staff working in the trust.
Helen O'Connor, GMB Regional Organiser said: "This is a missed opportunity to put things right. Considering the high numbers of BAME workers undertaking the roles concerned, we believe that this failure may amount to discrimination.
"As a result, we are calling on the Trust to ensure that all staff are covered by the national Agenda for Change agreement. It can't be right that these are the only staff to be denied the benefits that traditionally come with NHS employment and we are mystified as to why the Trust believe that they can treat these members of staff as second-class citizens.
"Whilst we acknowledge that the Trust will be paying the London Living wage to those who are currently paid less, it does not detract from the fact that they are shirking their responsibilities as an NHS employer."
Contact: Helen O'Connor on 07506 711 574