BSUH Trust's basic hygiene failures increase risk of Covid-19 spread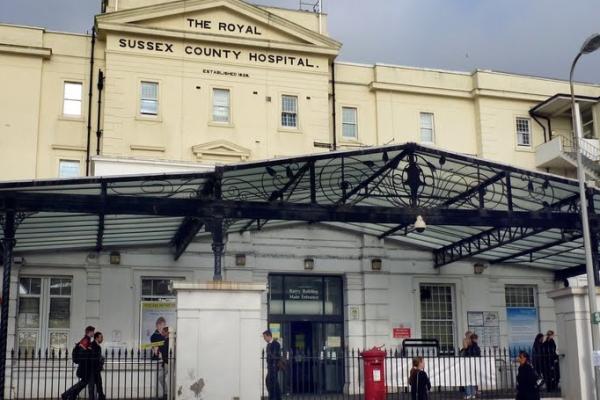 "Every member of staff is at risk as the Trust ignores infection control", say GMB Southern Region
GMB members have reported that designated Covid-19 areas or 'red zones' at BSUH Hospital are not as clearly defined as they should be, meaning it is easy to wander into an area where PPE should be worn at all times.
Staff such as cleaners, housekeeping and porters are worried that their own senior management are not as concerned about infection controls as they should be.
The lack of dedicated clinical waste bins means that general rubbish bins are overflowing at times, including those at the hospital entrances. These bins are being used on a regular basis to dump used and possibly infected clinical PPE masks and gloves.
Staff are being asked to clean floors and surfaces with just water and told that cleaning fluids are either ineffective against the virus or in short supply. They are concerned that a general lack of guidance on working whilst maintaining social distancing leaves everyone at risk of spreading the virus that they are working so hard to combat.
Gary Palmer, GMB Regional Organiser said: "Lack of leadership by those managers either sitting in an office or working from home is going to undermine every piece of hard work that frontline healthcare workers and facility staff are doing on a day to day basis; work to control the spread of the virus throughout the hospital.
"The advice and direction they have been receiving is absurd at best. GMB have been told that at a meeting only a few weeks ago, the Trust's Clinical Director of Facilities and Engineering told over 100 facility staff not to worry because Covid-19 was just like getting the flu, so just to get on with their work.
"Having coherent and consistent management is surely just as important as having the correct equipment and cleaning fluids, or being provided with the correct PPE to carry out duties.
"The problem is that BSUH management are only reliable in being unreliable. GMB are clear that our members warrant better leadership at this time."
Contact Gary Palmer 07552165950