BSUH NHS Trust respond to GMB industrial action ballot by snatching staff milk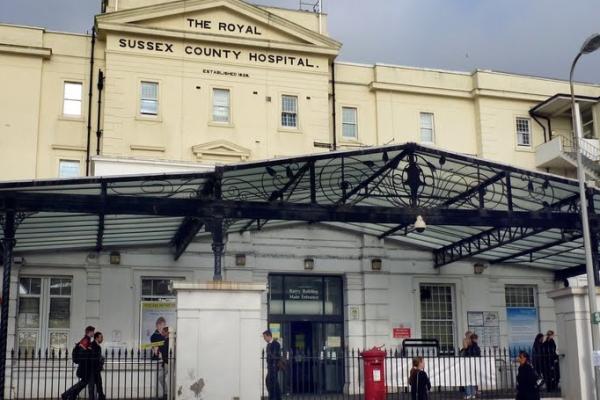 "The Margaret Thatcher approach to snatching staff milk sums up the lack of respect by the Trust towards both the hard working dedicated team within Paediatrics Theatres and the Trust as a whole", says GMB Southern
GMB, the union for staff working at Brighton and Sussex University Hospitals NHS Trust (BSUH), have slammed the Trust's immediate response to the notice of GMB's formal Industrial action ballot at the Royal Alexandra's Paediatrics to cuts to on-call calculations, which is to snatch staff's daily milk.
Senior Management at BSUH have angered staff by stopping the long term custom and practice of supplying staff, who often provide a 24 hour on call service, with milk for hot drinks whilst on shift, on the same day that the Trust received notice of the formal industrial action ballot, which is due to close on Monday 25 February.
The Trust, who to date have made little effort to meaningfully engage with the GMB union as the lead union for staff within the Paediatrics Theatre department, most recently thanked staff on the 5th February for contributing to the consultation, but failed to put staff minds at rest that come April 1st changes will not be purely enforced.
Instead they simply say that this has highlighted the complexity and variation across staff groups and that this will need further work and consideration.
Gary Palmer GMB Regional Organiser said: "The Margaret Thatcher approach to snatching staff milk sums up the lack of respect by the Trust towards both the hard working dedicated team within Paediatrics Theatres and the Trust as a whole.
"Why would you even consider taking such an action on the opening day of a ballot for disgruntled staff over potential detrimental changes and cuts to their on-call if you really want to understand the issues they have with changes and what enforcing those changes will mean to the team, by instead removing a long standing provision of supplying staff milk for their drinks, unless it's purposefully done solely to get the Paediatric theatre team working at Brighton's internationally recognised children's hospital backs up?
"Well congratulations: they have succeeded.
"My god, just how petty can senior management get? Let's just hope that BSUH Chief Exec Dame Marianne Griffiths, her senior management team and Trust Execs are given ample warning that they will need to bring in their own milk from now for their tea and coffee, otherwise I expect the air will turn blue when they check the executive fridge.
"Let's hope that common sense prevails within the management team, vindictive acts stop and that they concentrate on the numerous substantive issues they seem to have buried their heads in the sand from, with the GMB's independent industrial action ballot result expected early PM on Monday 25th on the unfair detrimental changes to on-call."
Contact: Gary Palmer 07552 165950 or GMB Southern Press Office 07970 114762
Notes to Editors:
Previous GMB Press Release - GMB members reject proposals in ballot at Brighton's Royal Alexandra Children's Hospital (29 January) https://www.gmb-southern.org.uk/news/gmb-ballot-rejected-brightons-royal-alex-childrens-hospital