GMB union writes to Kent Police with allegations of Canenco's use of agency workers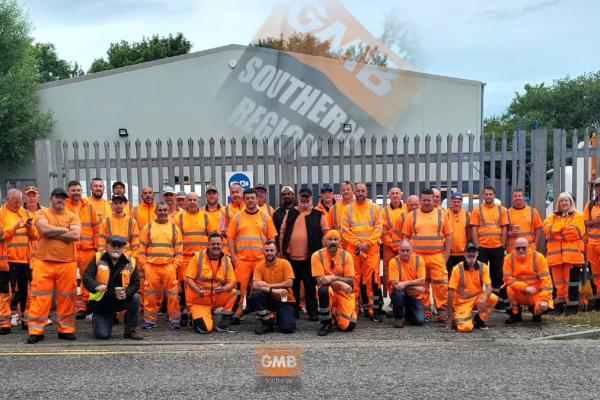 It's only right that we provide the police with all the information at hand so we can let them conduct a proper investigation, says GMB
GMB, the union for refuse and recycling, has today [30 August] written to Tim Smith, Chief Constable of Kent Police with concerns about Canenco's possible use of agency workers.
Employers are not legally allowed to use agency staff to cover striking workers and the attempts to bring in regulations by former Chancellor Kwasi Kwarteng were quashed at the High Court.
The union has presented evidence to the police and requested that they conduct an investigation, having previously written to David Maidman, Director of the wholly-owned contractor for Canterbury Council.
Frank Macklin, GMB Regional Organiser said:
"Canenco have told us that they are operating within the law with regard to the use of agency workers, however we believe we have evidence to the contrary.
"It's only right that we provide the police with all the information at hand so we can let them conduct a proper investigation.
"Our members are taking part in a lawful trade dispute and it's only fair that the playing field is level and both sides are properly adhering to the clear legal regulations.
"GMB and our members are surprised and disappointed that a Labour council would potentially allow their wholly owned subsidiary to breach the law to try to break a legitimate strike.
"We urge Cllr Alan Baldock to tell Canenco to stop this potentially unlawful activity and instead use their energy resolve the strike at ACAS."