GMB cautiously welcome first step talks with Adur & Worthing Council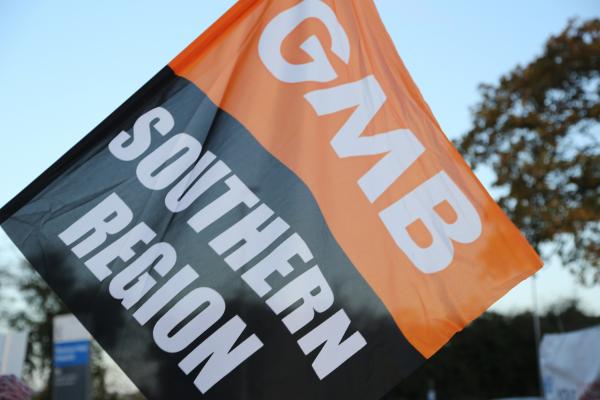 This is only the first step, and once this first part of talks is out of the way, the pay issue at hand is going to be no small matter to resolve, warns Union
GMB union have confirmed that they will be meeting with Adur and Worthing Council and Unison this week with an aim to setting out an agreement that could see GMB finally accepted by senior council officers as legitimately able to put forward striking council workers' pay claim.
The welcomed invite to talks from the Chief Exec Catherine Howe to be held at the Worthing town hall (excerpt below) lays out the council's hopes and expectations.
Our hope for the meeting is that we discuss how we can create a way of working together that both reflects the choices staff have made about representation as well as being a workable solution that means we are able to effectively operate a coherent and effective service with constructive relationships between all parties
We do not have a fixed view as to what this might look like - but clearly a swift end to strike action is important to us
Once we have agreed this then we will be in a position to sit down and address specific concerns
GMB representatives will be attending the meeting and hopefully the way forward suggested becomes the basis for formal negotiations.
The GMB's pay claim would see all staff based at the Lancing depot rise by a full pay band and moved to the top of the incremental scale for that pay band.
GMB believes that this would constitute mean a pay rise more reflective of the service provided by these hard-working and undervalued waste, streets, and recycling teams.
Mark Turner, GMB B50 Branch Secretary said: "GMB have always said that the council needed to deal with us as the union of choice for their workers, because of the strength of our membership within the waste management depot.
"Our members are currently involved in an industrial action dispute, and the council need to talk to us if they wish to end it.
"This meeting is hopefully the first step to that happening, and we are of course pleased that the council and our sister union are finally able to sit down with the GMB to discuss potentially making that a reality.
"To be clear though, this is only the first step, and once this first part of talks is out of the way, the pay issue at hand is going to be no small matter to resolve, looking at how disappointed our members are with the current offer on the table."
Gary Palmer, GMB Regional Organiser said: "We've explained to our members that first stage talks around bargaining units and representation are a way forward if it leads to their union sitting down to negotiate a better pay deal for them.
"Whilst we of course maintain it's not required in law, GMB will always seek to compromise if we can and if it allows us to move towards achieving our members' pay expectations.
"It's within the council's gift to offer GMB a voluntary recognition agreement quite easily if they wish to as part of any overall resolution.
"It is however our members' determination to improve their lives and to get the sort of pay rise they deserve which will in the end win the day, with GMB's backing and with or without recognition.
"Let's see how things develop over the next week or so and if talks are productive, industrial action could be scaled back at some time soon.
"This is of course contingent on talks being successful and the ball remains in the council's court."
Contact: Mark Turner 07860787973 or Gary Palmer 07552165950