GMB warns police and the NHS ahead of two-week Swindon social worker strike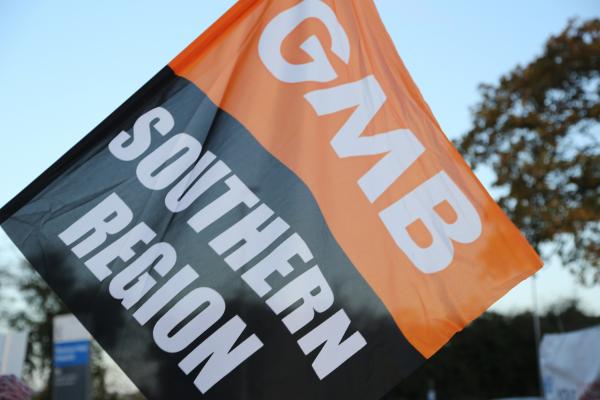 GMB union concerned Swindon Borough Council will not be able to fulfil statutory duty to provide an Approved Mental Health Professional (AMHP) at all times
GMB, the union for social workers at Swindon Borough Council (SBC), has today written to Wiltshire Police and the NHS warning that contingency plans may need to be put in place as the council's emergency duty service will be shut through strike action.
All seven social workers in SBC's Emergency Duty Service will be on strike from midnight on Wednesday for 14 days - then on strike for every weekend until January.
Andy Newman, GMB Branch Secretary, said:
"The Emergency Duty Service are a team of seven highly experienced social workers, who deal with serious issues such as child protection and mental health crises and often receive calls or referrals in the night from the police or NHS mental health teams.. They deal with emotionally difficult and sometimes harrowing situations.
"It is very unusual for professionals like this to take strike action, but our members are furious that their pay has been cut due to a botched pay and grading review by the council, which has involved them losing a £700 contractual uplift for working out of hours at nights, weekends and bank holidays.
"We are concerned that Swindon Borough Council will not be able to fulfil its statutory duty to provide an Approved Mental Health Professional (AMHP) at all times.
"Normally, in the lead up to a strike like this, there would be feverish activity on both sides to seek a solution but Swindon Borough Council officers have literally gone on holiday, and the person who they put forward to hold the fort has not contacted GMB all week, despite promising to do so.
"Swindon Borough Council's negotiations strategy is a clown show - they don't even know how many people are in the EDS department and they are using inaccurate information about the financial losses of these staff, so GMB proposed that ACAS should be involved to facilitate finding a negotiated solution to end the strike.
"SBC have turned down the involvement of ACAS and it seems to us that they don't even want to find a way out of this mess."